At the dawn of cilivisation, India emerged as a melting pot of trade and commerce with its vital location. In the centuries that follow, the nation continued to flourish, weaving layers of artistry into its well established customs.
Take a quick glimpse of India's creative heritage through a selection of musical performances and artful creations that stood the test of time.
An eloquent spectacle
Dramatic, graceful, flowing with meticulous gestures, Indian classical dances are eloquent spectacles belonging in antiquity. They interpret mythical stories of gods and heroes, and while most dancers dress up in ornate attire, they are mere storytellers, portraying their roles through compelling movements. Bharatanatyam, the oldest classical dance tradition in India, was then performed only in Hindu temples by devadasis, temple dancers. The restriction was finally lifted in modern times and the sacred dance can now be performed outside temples.
Khajuraho Dance Festival, a cultural feast in India, showcases classical dances as well tribal, folk, and other genres. Set in the magical Khajuraho Temples, the festival dancers bring impressive sculptures to life with their alluring performances.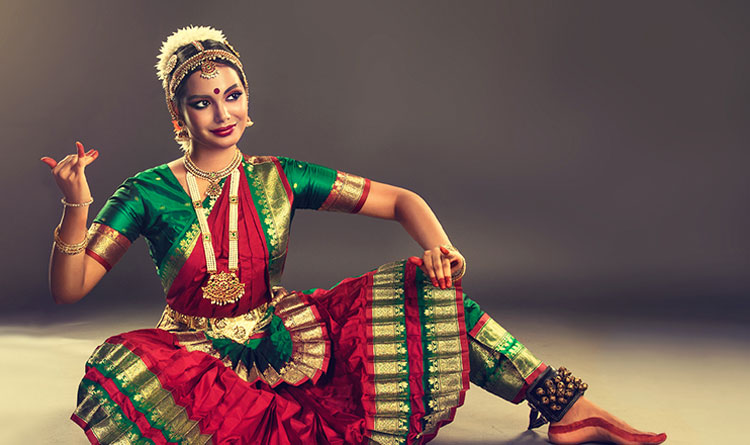 A graceful dancer performing Bharatanatyam, India's oldest classical dance tradition.
Rhythm to the movements
As classical dances interpret mythical stories, traditional Indian instruments often accompany them, infusing rhythm to delicate movements. Rudimentary materials such as wood, metal, and animal skin were used in ancient times to produce melodic instruments. And similar to classical dances, most of these instruments also take after mythological tales. Sitar, a string instrument, was told to have been formed from the bow of Shiva, a great Indian deity. In other accounts, the sitar's design came from the swift reverberating of an arrow's release from its bow.
Pandit Ravi Shankar is a legend among many Indian classical musicians. A prolific sitar player, he has left a huge impact on his students including George Harrison, the lead guitarist of the Beatles.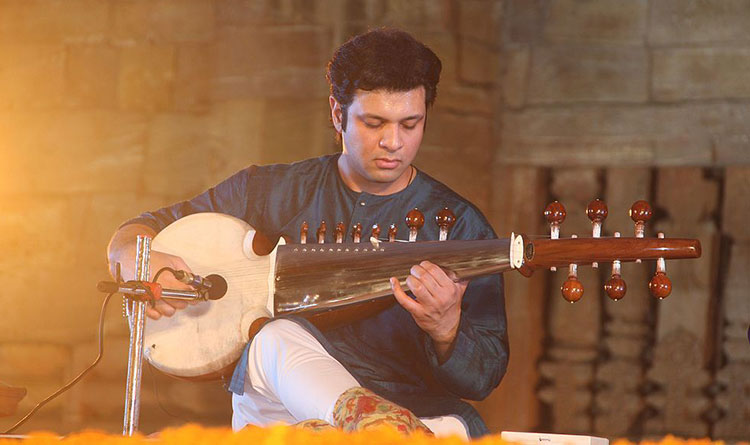 Skilful sitar player performing at the Rajarani Music Festival.
An intricate and precious garment
The elegant Pashmina is a versatile piece of wool fabric first woven in Kashmir, Northern India. Many Westerners coined its other name "Cashmere" after seeing products from its place of origin. In the early days, most Pashmina wool came from goats, particularly from the Himalayan region. As the goats shed their winter coat in springtime, their wool is collected through a careful combing process.
Pashmina scarfs, shawls, and fleeces became popular fashion items and imitation products made of synthetic materials soon took its name and sold in many countries. While this creates confusion, genuine pashmina items are hand-woven, and many local merchants in India sell authentic products.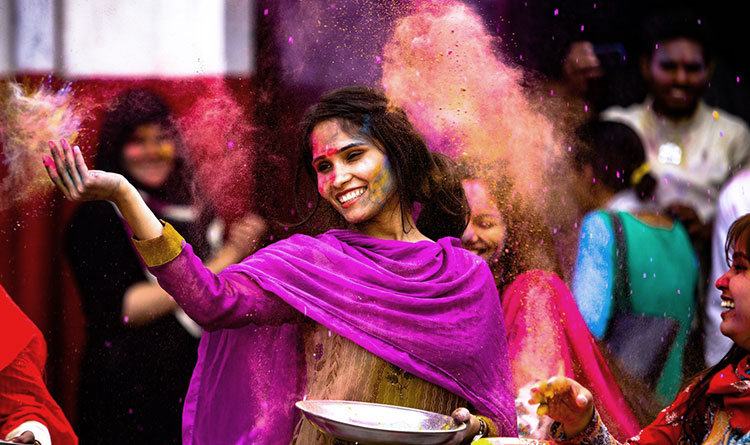 A lady wearing a pashmina shawl during the festival of Holi.
Rare artistic masterpieces
The Mughal rulers of India, revered for military dominance, were also purveyors of the arts. From spending on palatial fortresses, the empire took in hundreds of artists to create Mughal miniature paintings. While this art form pre-existed before the Mughal rule, it was the emperors who took great interest. These vivid paintings depicted lavish ways of living amidst the gardens and palaces of the empire. Other pieces illustrated parts of Indian epics such as the Mahabharata in remarkable detail.
While many Mughal miniature paintings are displayed in art galleries across different countries, thousands are found in the halls of India's National Museum in New Delhi.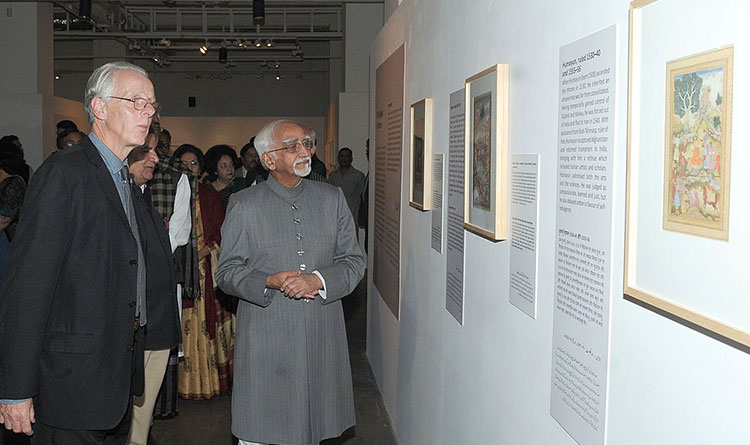 India's former Vice President Shri M. Hamid Ansari visiting the Mughal painting display in New Delhi.
Behind the camera
Indian cinema burst into the screen in the early part of the 1900s. Bombay, present-day Mumbai, was the epicentre of the country's booming movie industry. Hence, Bollywood is the portmanteau of the city's old name and Hollywood, coined from a magazine column. The Golden Age of Indian filmmaking came in the fifties and sixties. Since then, the production of Indian movies took off into the stratosphere, eventually rivalling that of Hollywood in terms of influence.
For movie fanatics who would like to know more about Bollywood, Ramoji Film City is worth a visit. The world's largest film studio according to the Guinness World Records, offers attraction tours for visitors and a theme park.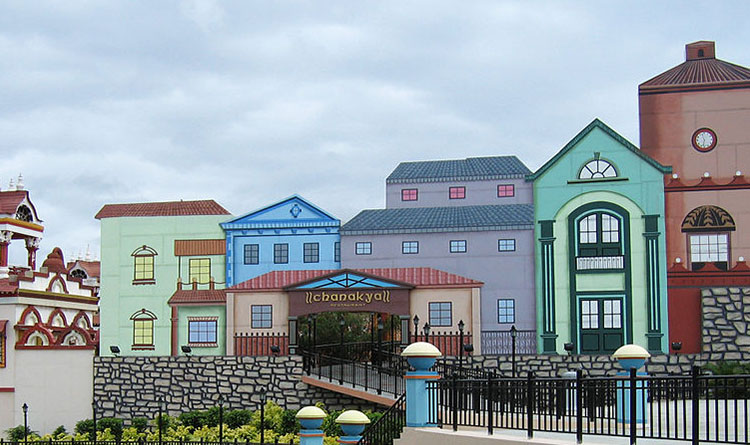 Ramoji Film City, is the world's largest film studio, according to the Guinness World Records.
Image sources:
Sitar Performance at Rajarani Music Festival
Mughal Miniature Paintings
Ramoji Film City