Discover the rich tapestry of Malaysia's culture through the crown attractions in every state and federal territory.
Petronas Towers, Kuala Lumpur
The Petronas Towers, Malaysia's undisputed icon, is an architectural marvel that describes important Islamic principles of "unity within unity, harmony, stability, and rationality." Standing 452 meters from ground level, it's the tallest twin towers in the world.
What to do: Head up to the Skybridge on the 41st floor and the Observation Deck on the 86th floor to see the Kuala Lumpur's awe-inspiring cityscape.

Labuan Botanical Garden, Labuan
A beautiful park located on what used to be the Governor's residence, Labuan Botanical Garden is home to endemic flora. It underwent extensive rehabilitation after taking huge damage from World War II.
What to do: Take a relaxing boat ride on the lake to appreciate the green scenery of palm trees, orchids, hibiscus, heliconia, and other flowers.

Putra Mosque, Putrajaya
Putrajaya's famous pink mosque is a sight to behold. The intricately decorated domes inside Putra Mosque are made of rosy-pink granite while the rest of the design is a combination of Middle Eastern and Malay elements.
What to do: Observe the customs at the mosque such as putting on a robe (for women) and maintaining the area clean.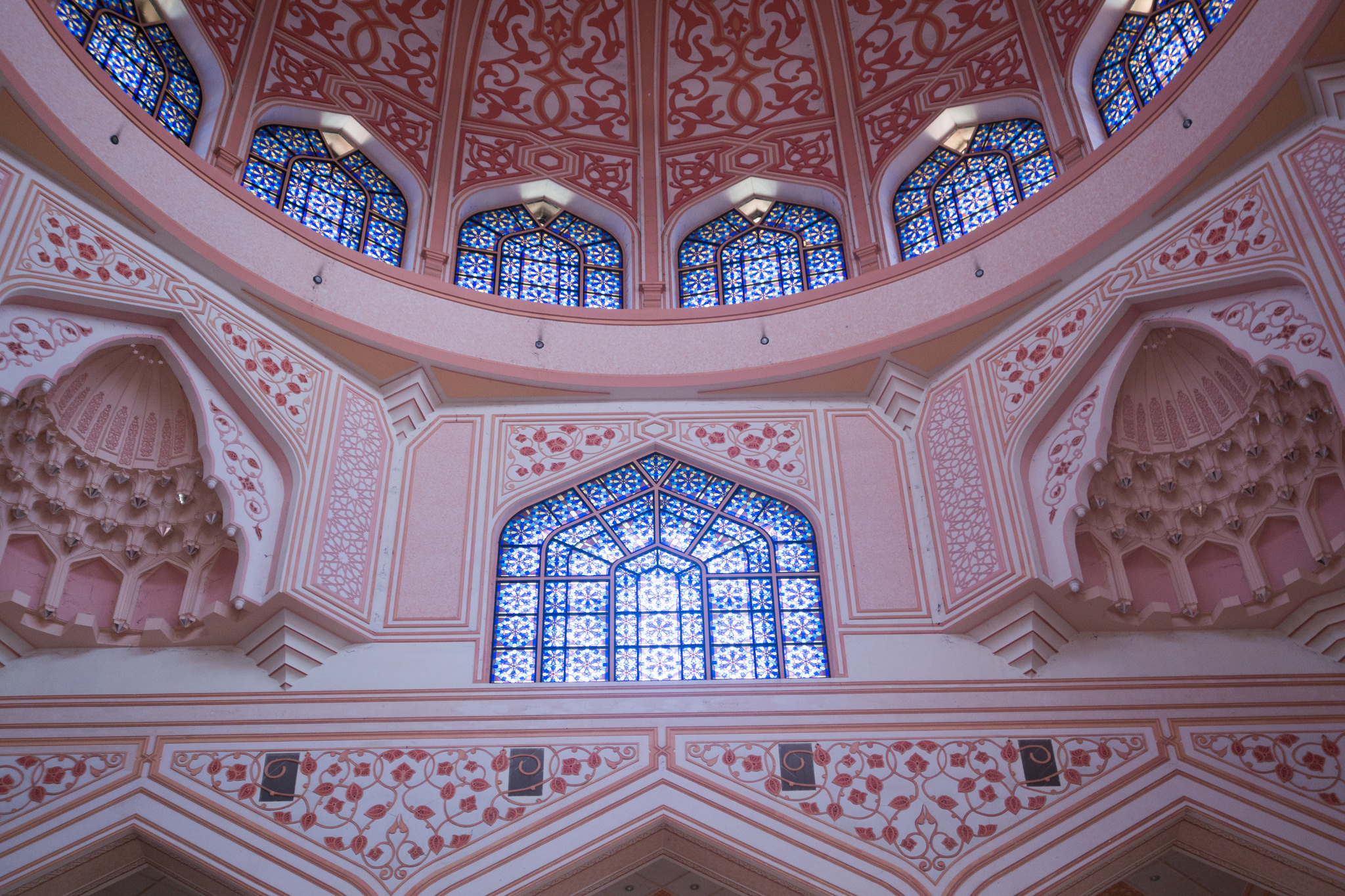 A look inside Putra Mosque's intricate interiors
Legoland, Johor
A playtime paradise for kids as well as adults, Legoland is Malaysia's first international theme park. From the classic brick displays to the thrilling rides, attractions here will surely excite the entire family.
What to do: Make a splash at the Water Park and scream in excitement on the awesome tubes and body sliders.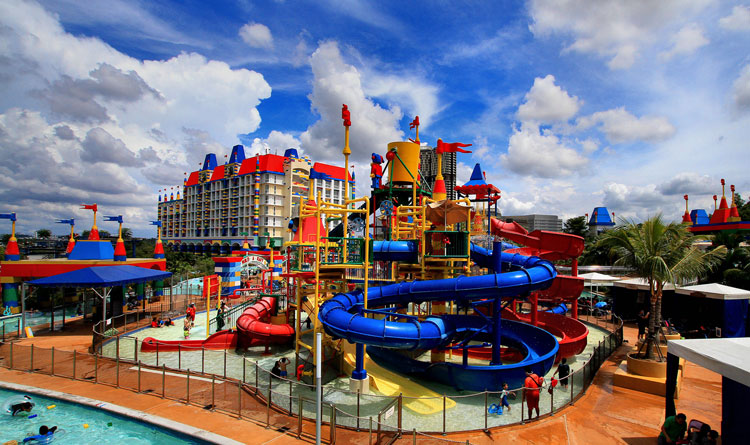 Make a splash down Legoland Malaysia's water slides
Langkawi Island, Kedah
Turquoise seas and powder-fine sand make Langkawi Island a destination for beachcombers. Its enchanting beauty has compelled tourists to keep on coming back. Pantai Cenang is one of the popular towns on the island.
What to do: Walk along the Langkawi Sky Bridge, a 410-feet pedestrian bridge suspended above Mount Mat Cincang.

Siti Khadijah Market, Kelantan
Siti Khadijah Market is a local market named after Prophet Muhammad's wife. A great variety of seafood, local delicacies, and fresh items are on sale in this four-storey building. The market's colourful walls are worth a few snapshots to include in your photo collection.
What to do: Grab a bite of Kelantan's famous food item 'serunding' (coconut shredding).

A Famosa, Melaka
A Famosa (The Famous in Portuguese) is among the oldest surviving remains of Europe's colonial architecture in Asia. It symbolises the encounter between the armies of the Melaka Sultanate and Portuguese sailors.
What to do: Relive the glory of A Famosa and visit Porta de Santiago, a lonely gate that shows what remains of this once sprawling fortress.

Port Dickson, Negeri Sembilan
The town of Port Dickson is a frequent tourist landing point because of its spectacular coastal waters. Kids can paddle in the water while adults can take an afternoon lounge on its sparkling shores.
What to do: After spending time at the beach, take a quick tour of the Ostrich Farm where visitors can get a chance to ride on the giant bird.

Cameron Highlands, Pahang
Nature's goodness is abundant in Cameron Highlands. Tea plantations, strawberry farms, and rose and lavender gardens thrive here. Explore more of nature with a trip to Mount Brinchang, Mossy Forest, and Lata Iskandar Waterfall.
What to do: Buy the freshest vegetables, fruits, and flowers from the Kea Farm Market.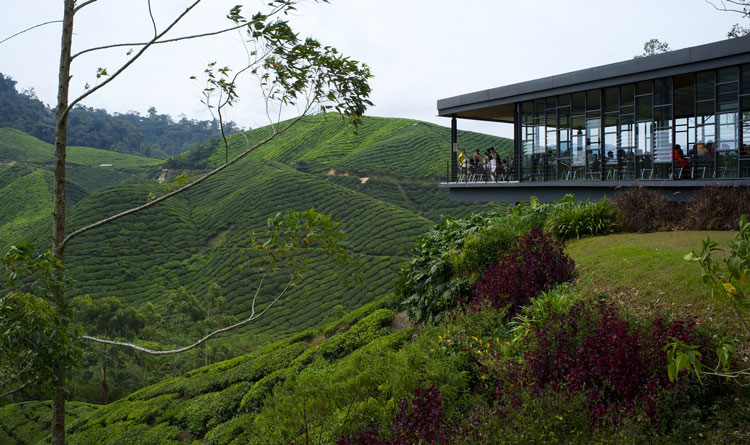 A restful panoramic view of Cameron Highlands' tea plantations
Lost World of Tambun, Perak
An all-in-one adventure destination, the Lost World of Tambun consists of a water park, amusement park, petting zoo, hot spring, and spa.
What to do: At the resort's Tin Valley, kiddos can try 'Dulang washing' or the extracting of tin from soil and sand. It's one of the oldest industries in Malaysia.

George Town, Penang
George Town's skyscrapers and shopping malls, side by side with its charming old town, exhibit harmony of two different worlds. The icing on the cake is Penang Hill, which offers a vantage point to see the town as a whole.
What to do: Walk around the streets of Penang and take a bite of mouthwatering street food from Malay, Indian, and Chinese food stalls.

Gua Kelam, Perlis
The limestone formation inside Gua Kelam (Cave of Darkness) is a favourite among adventurers. Inside the 370-metre cave are remnants from the mining operation. Illuminated paths from the entrance to the exit ensure safety.
What to do: Listen to the dripping water from the stalactites and squeaking bats to appreciate the sound of nature.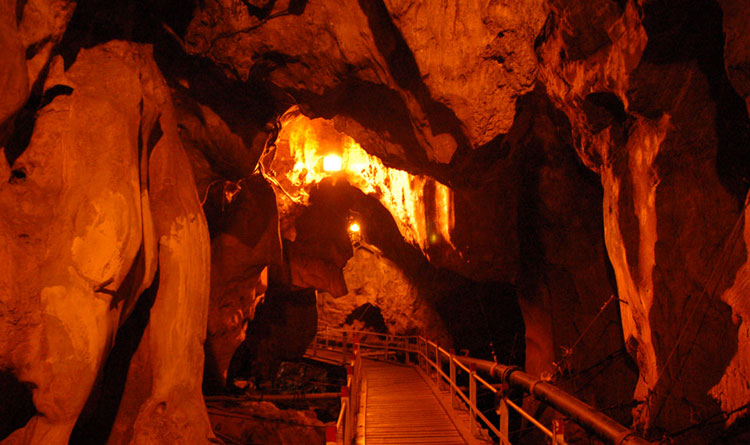 Gua Kelam's caves is riddled with history from its mining past
Mount Kinabalu, Sabah
The highest peak in the Malay Archipelago sits atop Mount Kinabalu. This protected mountain has a rich collection of plants, bird species, and mammals particularly the orangutans.
What to do: Secure a permit before climbing Mount Kinabula because authorities allow only 130 climbers a day.

Cat Museum, Sarawak
Kuching, the capital of Sarawak is synonymous to 'Cat City.' Scratch the surface and learn more about felines at the Cat Museum. Fanatics of the fur will find themselves in heaven with a range of cat exhibits, photos, art, and souvenirs.
What to do: Hop on a cab on the way to Cat Museum because it is located on top of a 60-metre high hill.

i-City, Selangor
Telling someone there's an icy winter season in Malaysia is incredulous, but say i-City is an amazing place and imaginations will fly. The family theme park in Klang Valley has a 'Snowalk,' Waterworld, City of Digital Lights, and 5D Cinema.
What to do: Put on your coat and boots before entering the Snowalk because the ice sculptures tend to stick.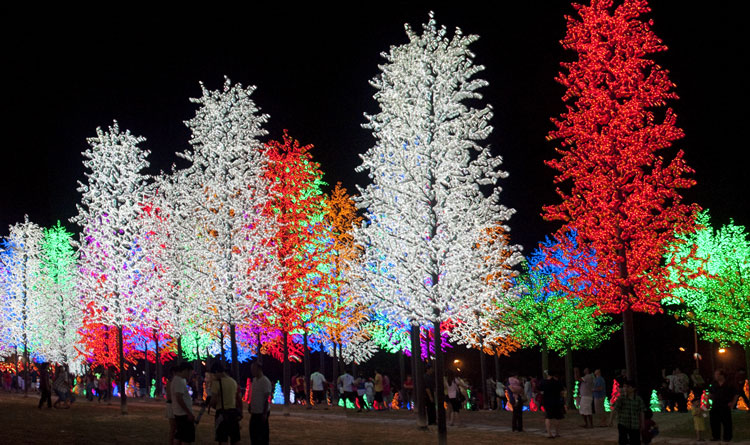 iCity's illuminated trees come alive and brighten up the night
Perhentian Islands, Terengganu
On the peninsular area of Terengganu, the coral-fringed Perhentian Islands speak only of crystal clear waters. Dive deep underwater with sea turtles and fish amid fascinating corals and other marine life.
What to do: Schedule a visit between March and October. Outside these months, the seas are rougher and swimming is dangerous.

Related articles
Welcome to Malaysia
Exploring Melaka's Rich Heritage
Photo credits
Main image: lawyergaoge
Putra Mosque: Thomas Quine
Legoland: Mohd Fazlin Mohd Effendy Ooi
Cameron Highlands: Aleksandr Zykov
Gua Kelam: Marufish
i-City: Kevin Poh