Binge-watch these shows one more time before heading back to the office and seeing your boss.

While the circuit breaker period in Singapore has been lifted, many remain home bound with retail stores still shuttered, eating out proscribed, and companies continue to work from home.
Since everyone in the city-state is encouraged to stay indoors, take advantage of the remaining time to binge-watch all your favourite shows before heading back to the office and seeing your boss. Sandy Sanjna grabs the remote control and shares some blasts from the past, international screen gems, and kid-friendly picks.

Flashback to hilarious times
Before Mediacorp became Singapore's media giant, it was known in the nineties as Television Corporation of Singapore (TCS). Among the shows produced by TCS, the sitcom Phua Chu Kang Pte Ltd took the country by storm, entertaining locals for eight seasons.
Gurmit Singh, reprising his iconic role as Phua Chu Kang, released "PCK – Singapore Be Steady" on YouTube. In the music video, Uncle Phua himself is encouraging Singaporeans to stay healthy and safe during the outbreak. The famous icon is still fondly remembered by locals for the titular role with his video amassing more than a million views.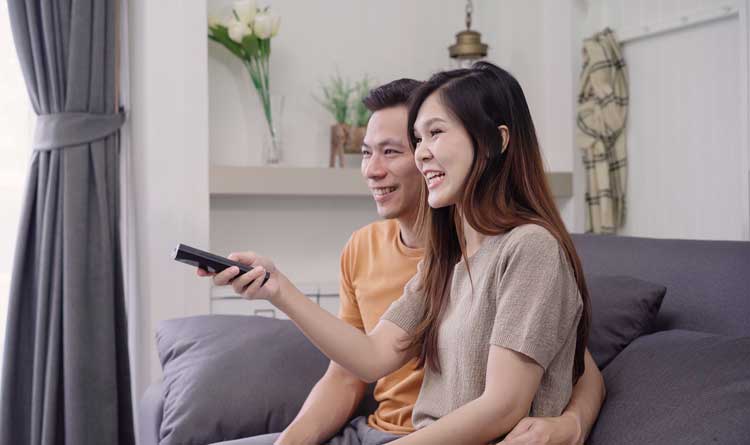 Nineties classic sitcoms were a hit with the in Singaporean audience

First aired in 1997, Phua Chu Kang Pte Ltd brought out the essence of local Singaporean humour. Donning the role of a contractor in his famous pair of yellow boots, Uncle Phua and the topsy-turvy lives of the Phua family members evoked laughter into homes.
Catch all 8 seasons of our favourite ah beng contractor and revisit the humour behind his famous catchphrase "Don't Play Play!" While you're at it, check out the other nineties family sitcoms that tickled funny bones such as Under One Roof and Police & Thief. If you're looking for a more action-based drama series, have a go at watching Triple Nine, another hit local series that traces around the lives of a group of policemen.
These shows and more are available on-demand via Mediacorp's meWATCH service.

International television hits
For sheer laughter, going all out for ten seasons of Friends is hard to beat. The Emmy award-winning US sitcom is an all-time favourite for audiences who've known the personal and professional lives of Monica, Phoebe, Rachel, Ross, Chandler, and Joey. It's high time to reminisce Chandler's tongue-in-cheek humour, Joey's classic pick-up lines, and Phoebe's flash in the pan comedy song.
If you can't get enough of international hits from the yesteryears, add these to your watchlist: Fresh Prince of Bel-Air, That 70s Show, and How I Met Your Mother.
As swiftly as Will Smith raps, he flaunts his impeccable comedic timing as the Fresh Prince who will leave you in stitches. Over at fictional Wisconsin during the groovy seventies, Ashton Kutcher made his television debut alongside the sensual Mila Kunis with this light-hearted, teen-comedy sitcom. And the hilarious narrative comedy with an ensemble cast of Jason Segel, Alysson Hannigan and Neil Patrick Harris follows how Ted Mosby, played by Josh Radnor, met the mother of his kids.

Millennial movie picks
Whether you swear allegiance to Marvel Cinematic Universe or DC's Extended Universe, the lockdown calls for watching movies for both. Catch the entire movie collection of Batman, Superman, Spider-Man then satisfy the craze for more with X-Men, Deadpool, and Green Lantern. Go back-to-back on action-packed movies available on Netflix Singapore.
When you're done saving the world with the mighty superheroes from the big screen, fret not, as it continues with a selection of drama series such as Legends of Tomorrow and The Flash for DC lovers, and The Agents of S.H.I.E.L.D and The Defenders for Marvel fans. Watch out for interesting crossover episodes when watching series from DC as you will find unexpected twists and plots prompting you to start watching other DC series such as The Arrow and Supergirl (commonly appearing among DC series in crossover episodes).
Non-DC and Marvel fans have something to keep themselves tuned in to as well. Hop into a mysterious dimension with Stranger Things, a science-fiction horror drama surrounding the sudden disappearance of a young boy. In this Netflix original series, watch Golden Globe-winning actress Winona Ryder in action again, as one of the main leads.

Kiddie specials
Are you out of ideas on how to keep your children occupied during the lockdown? Besides their homework and home-based learning activities, how about treating them to some fun-filled movie time that can also be enjoyed by everyone at home.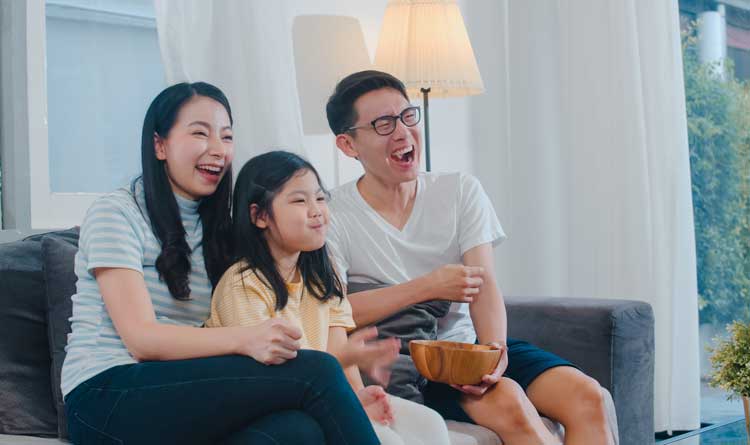 For the young and young-at-heart, kids-movie classics never go out of style

Gather your family around for some kids-movie classics. Sit back and enjoy the movie trilogy of Home Alone! Yes, leave it to Macaulay Caulkin to come up with kick-ass plans for apprehending bad guys. Go back in time with your kids to the original Jumanji from 1995. Let them experience where it all started from before moving on to its second and third instalment, Jumanji Welcome to the Jungle and Jumanji the Next Level.
Need more? Follow through yet another fantasy comedy trilogy with the first Night at The Museum starring Ben Stiller! If you feel the need to break away from movies from the animal kingdom, there is always the entire Harry Potter movie collection that is sure to work its magic and zap your kid's boredom away!
Also browse through the fun cartoon series on Netflix, such as Boss Baby Back in Action with three whole seasons!

*images created by Freepik and tirachardz on Freepik
*the original version of this article first appeared in the May 2020 issue of Travel Guide