At the heart of Australia's legendary Red Centre, the sacred Uluru sits mightily amidst a quiet landscape. Down in New Zealand's South Island, the Milford Sound echoes through its magnificent scenery.
These stunning wonders are just a couple of the many highlights AAT Kings offers in Inspiring Journeys, a unique experience for intimate and like-minded travellers.

Finding bespoke discoveries
Traditional coach tours for large groups are becoming commonplace in today's travel. Inspiring Journeys goes past this underwhelming trend with a bespoke, small-group approach. In New Zealand, for example, guests have a chance to interact with the local community of Whakarewarewa, the Living Maori Village. Tucked in the Rotorua forest, the intimate setting is where insights about rituals and traditions become the focal point. A mouth-watering Hangi dinner caps off the incredible cultural encounter.

Exploring indigenous locations
From a visual standpoint, Australia's Red Centre is as impressive as the classic seven wonders of the world. The awe-inspiring sunset and sunrise over Uluru is an otherworldly spectacle. With Inspiring Journeys, guests will feel a deeper connection not only with the location but also the Anangu people. For tens of thousands of years, the Anangu have occupied this majestic land, and now, travellers can learn more about their past—and present lives—up close.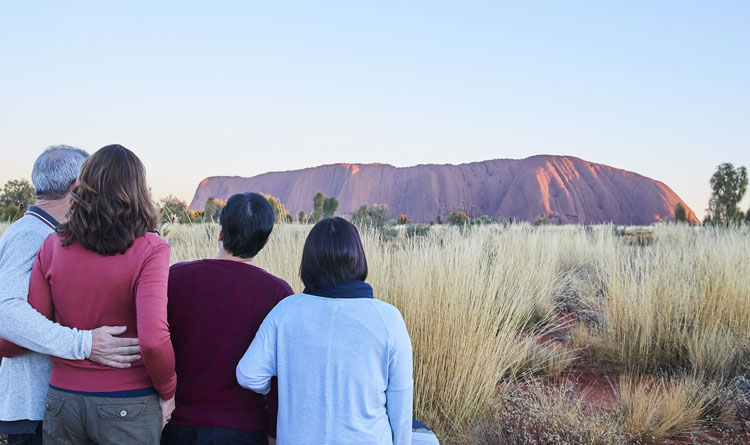 A spectacular view of Uluru, the majestic landmark in Australia's Northern Territory
Immersing in the uniqueness
Inspiring Journeys allows guests to immerse in unique adventures, not standard itineraries. The journey directors find their guests' genuine interests and create a selection that caters to them. For a guided holiday that includes a 'Be My Guest' barbecue, scrumptious meals and fascinating stories with the locals create those magical moments. Moreover, a journey to Spicers Hidden Vale in Australia becomes more unforgettable when local storytellers share tales under the stars. Only a journey director who has made a connection with guests can evoke a euphoric feeling.

Relaxing in a bevy of options
While run-of-the-mill guides hurry travellers to start the tour, Inspiring Journeys lets couples and families savour moments in one unique location before heading to the next. Moreover, travellers can choose from flexible packages. A 5-day Inspiring Journeys experience can be topped with Short Breaks, a tour option that lasts for 2 to 7 days. AAT Kings assures relaxation with its Driver Guides sharing extensive knowledge of destinations and road experience.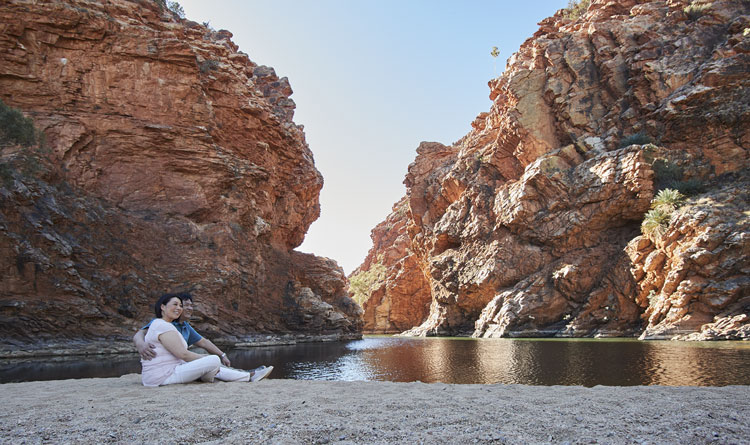 The Red Centre's natural scenery is a relaxing sight to behold

Discover, explore, immerse, and relax in Australia and New Zealand with AAT Kings. Visit aatkings.com and book a unique Inspiring Journeys, Guided Holidays, Short Breaks, or Day Tours experience.

Photo credit
All images: AAT Kings