The ringing of the doorbell counts as an exciting part of humdrum days when you know food is at the door.


Cooking at home and eating in for several weeks is serious business unless you aren't tired of the same ol' same ol' meals. Thankfully, the brave souls in the food and beverage industry are still busy manning the kitchen.
In support of the F&B businesses, we're sharing our choices of food deliveries to satisfy your ravenous hunger.

Casual, everyday dining notches up a level with mouthwatering choices at Burger+. This premium Korean diner serves its twist on Western favourites with Korean Bulgogi Burger and Bulgogi Chicken Hotdog in the menu. Diehard fans of the popular Korean chicken will also enjoy a variety of choices prepared with Burger+ own unique sauce. Islandwide delivery is now available via GrabFood.

How about indulging in a plate of succulent steak for the weekend? Bistecca Tuscan Steakhouse knows you want to, so it's offering its finest rib-eye, tenderloin, striploin, and Wagyu steaks because you deserve it. The experience doesn't end there with a feast of fresh starters, pasta, side dishes, desserts, and wine all for a swish of joie de vivre amidst the current situation. Deliveries are free for orders $100.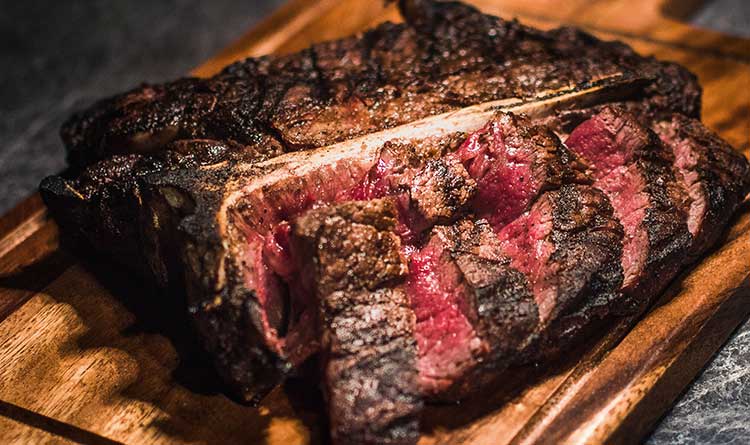 Bistecca's Fiorentina steak

The consummate chefs of Alma have curated a special takeaway/delivery menu, so their patrons can still celebrate gourmet food at home. It runs the full course of delectable starters and soups, burgers and sandwiches, mains, and a dessert. To continue its excellent tradition, wines and whiskey are on offer as well. Free deliveries in select areas are available, but with a minimum spending of $90.

Famous for the Crispy Chicken Rice Box and Nuggets Rice Box, Monga continues to put smiles on the faces of boba lovers with its Taiwanese Brown Sugar Bubble Milk Tea available for islandwide delivery or walk-in orders at its SingPost Centre outlet. While bubble tea orders must come with food purchases, combine it with the rice box to truly satisfy your craving.

Showing their love for the healthcare workers in Singapore, Baristart Coffee is slashing 15% on takeaway orders of their cream puffs, coffee, and confectionery items. Baristart's signature, luscious custard cream gets its rich and creamy flavour from the ultra-premium Hokkaido BIEI Jersey Milk. Islandwide delivery of this delightful dessert and drink is now available via GrabFood.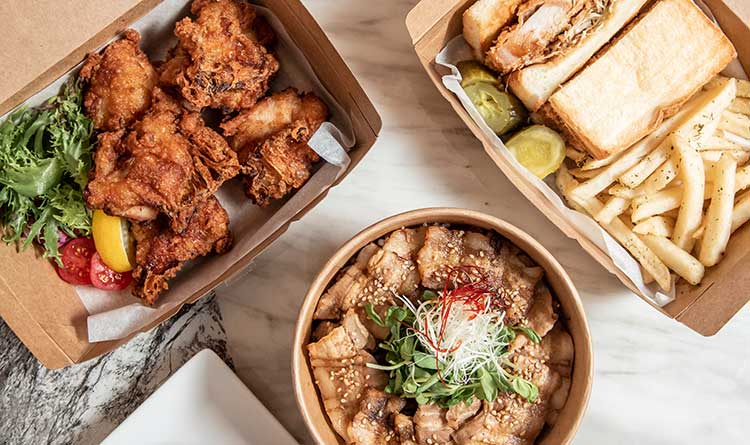 Baristart's medley of dishes

Guilt-free food choices for the diet conscious remain fresh at Seriously Keto, Singapore's first wholly ketogenic bakery. Its menu checks the boxes on low carbs, gluten-free, and zero sugar. The savoury signature creation KetoBun comes as a perfect combination with delicious spreads such as mixed berries, chocolate, and kaya. Get your healthy fix with deliveries from Foodpanda, Deliveroo, or GrabFood.
*this article first appeared in the May issue of Travel Guide