A genuine act of love for your mum will make her the happiest person in the world.
The tune of Mother's Day celebration this year is an unusual one with safe-distancing and circuit breaker measures all over the place. Shopping malls are closed at the moment while restaurants only attend to take away orders.
Despite the restrictions, you can still make the celebration at home meaningful, even memorable, for your mum amidst the strange times.

Cook up her favourite
On Mother's Day weekend, surprise your mum by preparing lunch or dinner for the family. While most mummies are at the helm of everyday cooking, you can easily nose around to find out her favourite dishes. Watch videos online and learn how to prepare them. Use the prolonged lockdown time to sharpen your kitchen skills.
If taking over the kitchen is too risky, then you can always order in from select restaurants. Flip through to the Get the Door article in this issue for a list of great choices. Whichever plan appeals to you, the main idea is to let your mum take a break since it's her special day.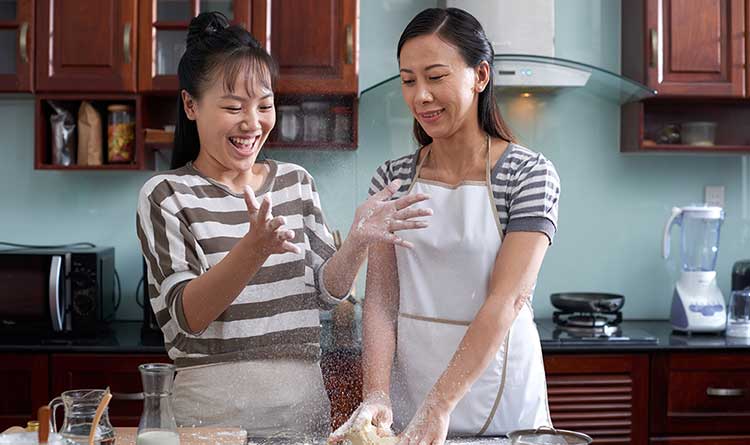 Surprise your mum by preparing lunch or dinner for the family
Sweep the house clean
When's the last time your mum smiled because she saw you washing dishes in the kitchen? Perhaps that's a long time ago, but now you can make her even happier by cleaning around the house. All you need to get going is a vacuum cleaner along with a disinfectant and rag. Start early by cleaning the floor and finish off with wiping the dining table and countertops.
Potted plants on the balcony or along the driveway might need watering, so do your mum a favour and water them. If you still have time, head back to the living room and remove the clutter that you see. Check our tips on our Lockdown Makeover article and see if you can take on our 15-minute cleaning challenge.

Get crafty with a personal gift
Since retail stores are in hiatus right now, time to put your craftiness to the test with a personal gift for your mum. There's a fun sketching session straight from New York and several classes from the Museum of Modern Art that are all available online. These can spark some inspiration for your masterpiece.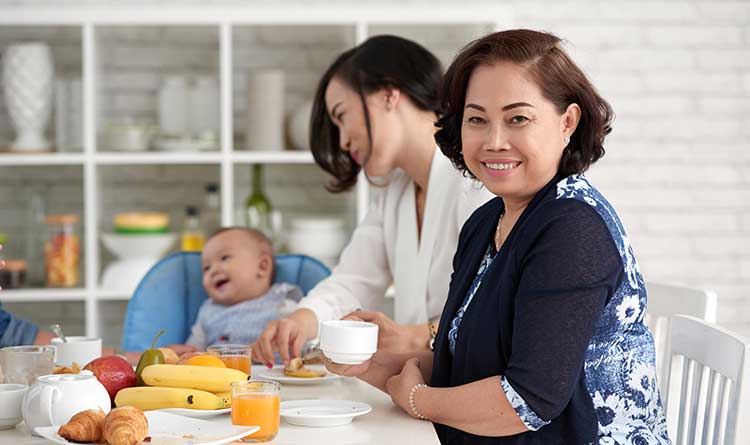 Get creative and make a personal gift that will make your mum the happiest

For those with the innate talent in creating delightful things, one idea you can pull off is putting together a fun family album. Call it sentimental, but mums love that, and they'll surely have many stories to retell while browsing through the images.

*this article first appeared in the May issue of Travel Guide
**all images created by Pressfoto on Freepik