Wellness of both mind and body is the fulfilment of Yoga, a spiritual practice originating in ancient India. Taught in many countries, yoga has evolved into various styles and forms over the centuries, but its mindful teachers and practitioners stay true to its essential values.

Find your inner peace and relax your senses as we journey through the different places in India where true wellness is a way of life.
The birthplace of tranquillity
On the foothills of the Himalayas and along Ganges River, the city of Rishikesh exudes the ambience of a genuine yoga respite. Throngs of centres, ashrams, and palm readers speck the city, which many consider is the birthplace of yoga.
A retreat to Rishikesh is a life-changing experience reveal most visitors, but as a piece of advice to those planning for a maiden journey, it's best to prepare. The locals are deep into their clean eating, so expect more vegetarian meals on the menu. As for yoga retreats, wearing light clothes and scarves bought from local shops is better than your usual gym attire.
Getting to Rishikesh
From New Delhi, take a flight to Jolly Grant Airport, also known as the Dehradun International airport. From the terminal, Rishikesh is a half-hour ride on a cab.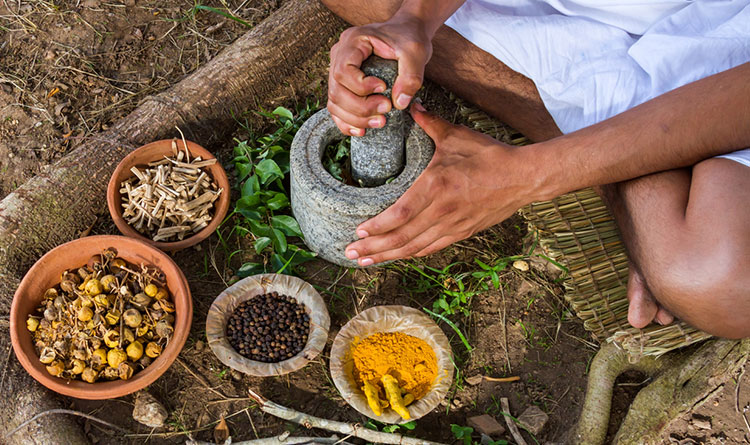 In Rishikesh, the birthplace of yoga, consuming natural, vegetarian meals is part of clean living.
Enter a world-class retreat
South of Rishikesh and also on the fringes of Ganges River, Haridwar is a popular destination for a yoga ashram experience. Ashram means a retreat where one can immerse in deep spirituality. The different yoga centres in Haridwar nurture various yoga styles and offer local classes, advanced therapy training and in-depth programs. Beyond its label as a world-class yoga destination, the city boasts of historical temples and sites. Many students in the find its location beside the holy river a meditative and profound experience.
Getting to Haridwar
From New Delhi, a train or bus to Haridwar is the quickest and most hassle-free way. However, it's important to book early especially during the pilgrimage season.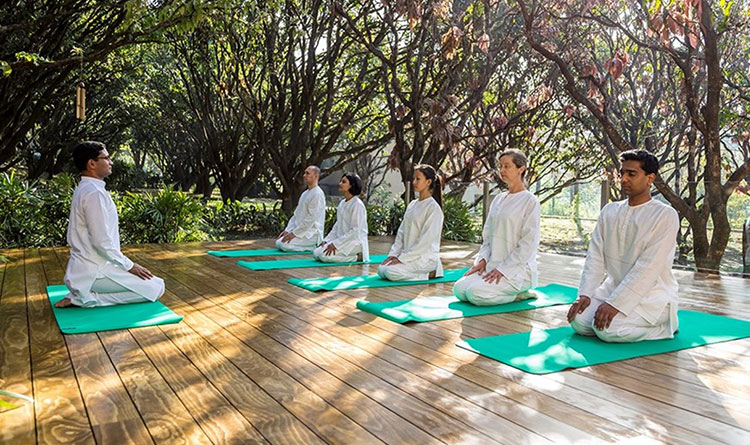 In-depth programs are on offer in Haridwar, a world-class destination for yoga practitioners.
Well-being for all in its core
The philanthropic embrace of ancient yogic methods radiates in Isha Foundation, an idyllic abode in Coimbatore, Tamil Nadu. Sadhguru, the foundation's spiritual master, developed Isha Yoga and cultivated a welcoming community on the scenic foothills of Velliangiri Mountains. Today, the distinct yoga system has millions of volunteers worldwide. Meanwhile, Isha Yoga Centre continues to attract droves of visitors to its calming ambience, which includes the spacious Spanda Hall for meditation. Another attraction at the centre is a colossal statue of Adiyogi. At 112 feet, it's one of the world's tallest bust statues.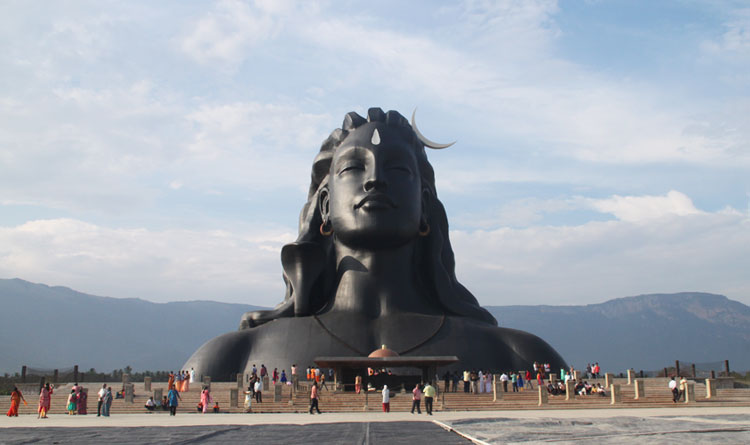 The colossal bust statue of Adiyogi on the grounds Isha Yoga Centre in Coimbatore.
Getting to Coimbatore
From New Delhi, Coimbatore is easily reachable via local jetliners. Flights operate on a daily basis.

In a place of relaxation
Ashtanga Vinyasa Yoga, one of the most distinct styles of yoga comes from Mysore, a city in southern India. It differs from traditional practice wherein it teaches yoga as an exercise. Each asana, meditational pose, builds from the first until it reaches to more complex figures. The Ashtanga Yoga Research Institute was formed in the forties and since its establishment, practitioners from around the world travel to Mysore to practice. Ashtanga Vinyasa Yoga is known for its physically demanding style that builds core strength and tones the body.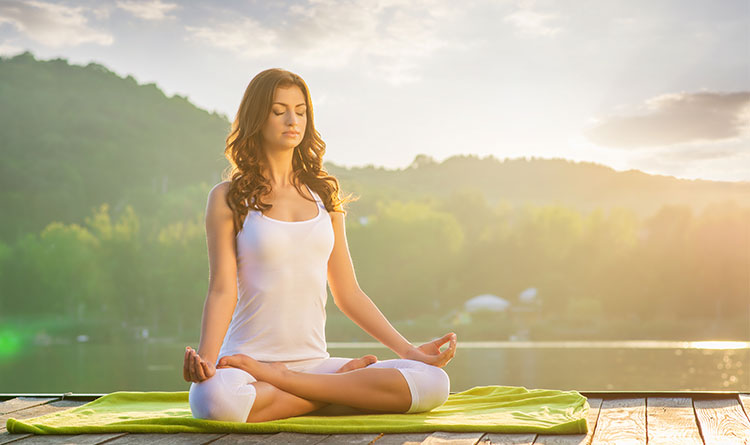 Ashtanga Vinyasa Yoga leans toward the modern-day application of classical Indian yoga.
Getting to Mysore
Bangalore International Airport is the nearest to the regional Mandakalli airport in Mysore. An alternative is a train ride that takes about 3 hours.
Start your holistic yoga journey in India by visiting the Ministry of Tourism's official website, incredibleindia.org.