Watch cuddly koalas feed on leaves and walk around the Sydney Opera House in your jammies.
By and large, travelling has now become a dream — not in the desirous, fantastical sense, but because of the extensive stay at home regulations to flatten the curve of the looming pandemic.
Amidst the innumerable travel plans cancelled or put off for another time, the folks at Tourism Australia want you to keep the dream alive, in a positive light. Travel has been proven time and again to uplift the wellbeing, and Australia's attractions are some of the most celebrated in the world.
Spark your creativity and spend quality time with your familiy at home with these virtual tours and experiences in Australia that will entice you to take a flight Down Under once it's safe to travel again.

Paying homage to the sacred rock
Uluru, also known as Ayers Rock, is a sacred site for Aboriginal Australians residing at Uluru-Kata Tjuta National Park. While the cultural landmark is permanently closed to climbers, Story Spheres offers virtual tours that will take you right to the breathtaking attraction.
The tour features a 360-degree walkthrough from around the foot of Uluru along its walking trails and viewing points. Sound bites of nature's melodies and informative narration of a tour guide explaining some of Uluru's remarkable areas make for a realistic experience. Follow this link and set off on a journey to Uluru without leaving your couch.

Unveiling of culture and history
Before the doors of the Melbourne Museum temporarily shut, its galleries were teeming with hundreds of tourists eager to immerse in magical discoveries. Thankfully, the museum's curators are keeping the magic alive with amazing content everyone can view online.
Reignite your curiosities from the comforts of home when you visit Melbourne Museum on the web. Choose the starting block of your virtual tour from the fascinating world of animals to the retelling of the city's marvellous history. A selection of hilarious but still educational recordings from The Listies is available for museumgoers, which is accessible here.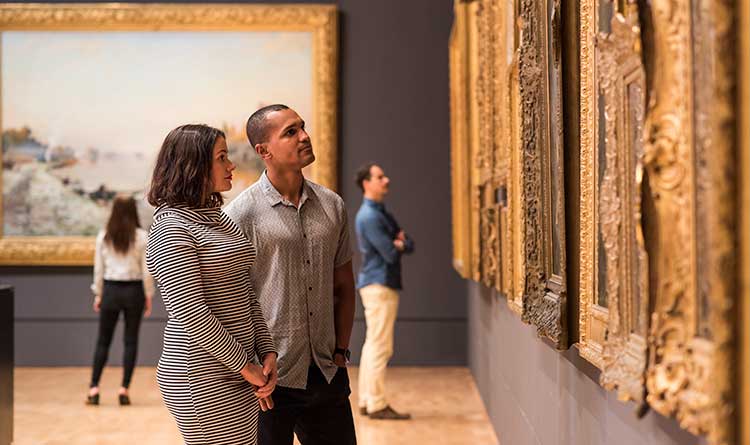 Melbourne Museum offers a virtual tour with audio guides
Basking at the star of the harbour
An unmistakable icon fronting the scenic Sydney Harbour, the Sydney Opera House is famous not only for its distinct architecture but also for the performances on its prestigious stage. Sergei Prokofiev's epic War and Peace and Dame Joan Sutherland's memorable concerto are two of the pioneering events at the famous arts centre.
Take a virtual leap to the Opera House's sunny boardwalk and spacious halls courtesy of Google Arts and Culture's interactive web feature. This 360-degree exploration of the UNESCO World Heritage Site will even give you a glimpse of the main stage. Over at the Opera House's official website, you can rewatch past performances, so don't forget to bring some popcorn.

Catching a glimpse of wildlife
An enjoyable holiday in Australia won't be complete without seeing delightful wildlife, even for a virtual experience. Queensland's Lone Pine Koala Sanctuary puts up live streams of the cute and cuddly koalas and joyful joeys using their nature webcams. Over at Melbourne Zoo and Werribee Open Range Zoo, snow leopard cubs, penguins, lions, giraffes, and more are the heroes of the show.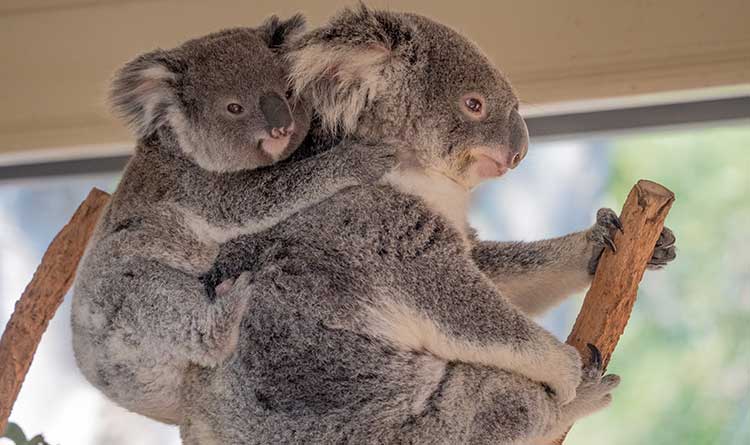 Watch live streams of cuddly koalas courtesy of Lone Pine Koala Sanctuary

Take a deep-sea dive without getting wet with Nature Conservancy Australia, a global group of scientists and conservationists. Their up-close, under- and over-water cameras have caught a glimpse of marine life in Port Phillip Bay, which is up now on their YouTube channel.

Image credits
All photos courtesy of Tourism Australia