Partake on the myriad of flavors that make these authentic Indian dishes celebrated around the world.
Indian cuisine has etched its savory stamp on the culinary world with dishes bursting with intense and subtle flavors. The rich identities of these dishes come from various influences, but they're all appreciated for the nourishment they bring to both mind and body. Take a bite of these flavorful Indian specialties and partake in our sensory feast.

Biryani
A popular dish not just in India but all over Asia, biryani gives off an irresistible aroma from its complex layers of ingredients. A typical plate has fragrant Basmati rice on its base, followed by succulent chicken, mutton, or seafood, then topped with a variety of spices, herbs, and vegetables.
While biryani in India traces its origins up north, locals from different regions have their distinct versions with particular cooking styles and ingredients.
In Kolkata, for example, the biryani is made with potatoes, eggs and ketaki, rose water. A more traditional taste comes from Delhi where the Mughlai biryani boasts of a rich mixture of chicken, ghee, green chilies, and dry fruits.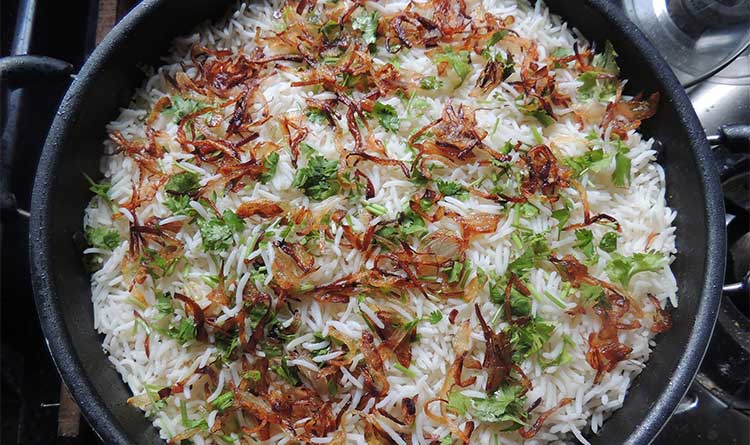 Biryani is a deliciously spiced mixed rice dish, which rarely needs sidings. image: Alpha
Tandoori Chicken
The world-famous tandoori chicken gets its oozing flavors from a marinade of dahi, yogurt, and various spices. It's roasted in a tandoor, cylindrical clay oven, where the dish is named after. In high temperatures, the meat turns moist and tender as it sits in the oven for that distinct smoky flavor.
Tandoori chicken rose to popularity in the 1940s when Moti Mahal, one of the most celebrated restaurants in India, introduced the dish in its menu.
Out in the west, former US first lady Jacqueline Kennedy was reported to have a tandoori meal on a flight from Rome to Bombay. A couple of decades later, a tandoori chicken recipe was featured in the Los Angeles Times in the 1960s.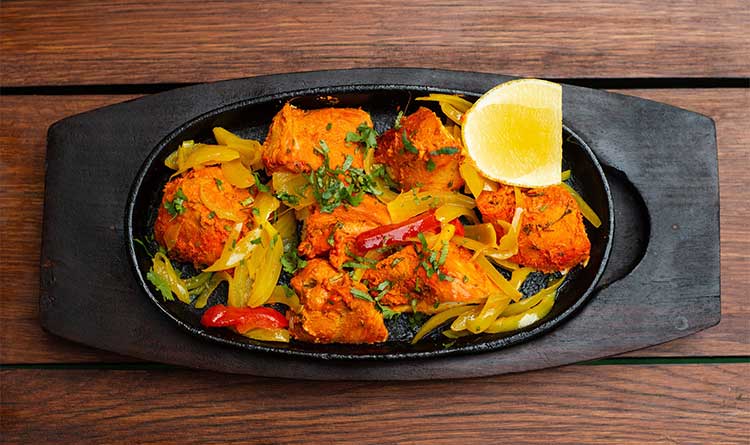 Authentic tandoori chicken is roasted in a tandoor, clay oven, where it was named after.
Korma
A creamy classic from the prominent Mughal court kitchens in Northern India, korma presents meat or vegetable as its main part, which is briskly seared in high heat then braised in yogurt, stock, and spices, producing a thick and creamy sauce.
Sheer korma is a unique dessert in high demand particularly in Hyderabad during Eid-ul-Fitr, a Muslim holiday marking the end of Ramadan. The colorful dessert has vermicelli, dry fruits, and dates all slow-cooked in sweetened milk.
Malai korma is another plant-based variety. It comprises of malai, cream, and kofta, deep-fried dumplings that are cooked in succulent gravy.
The creamy korma is a traditional dish that closely resembles Indian curry.
Samosa
A traditional Indian samosa, often triangular, is a delectable pastry that's usually filled with spiced potatoes, peas, lentils, and meat then deep-fried to a golden brown. It's a favorite street snack that comes with tamarind chutney, which bursts into incredible flavors at first bite.
Ubiquitous in the streets across India, samosas vary in size and folding styles depending on the region. If you're in West Bengal and Jharkhand, they are called shingadas, slightly smaller compared to a usual samosa and have boiled and diced potatoes. Over at Andhra Pradesh, the potatoes are mashed and a variety of vegetables are added to the filling.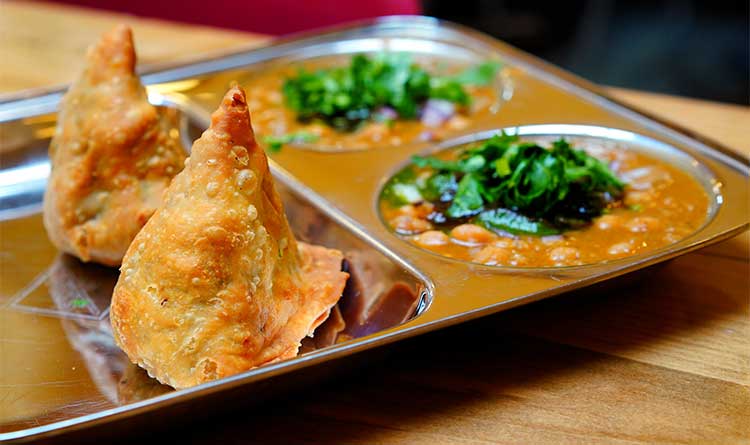 A mouthwatering street food, samosa is a popular snack among locals. image: Samat Jain
Kachori
Similar to samosa, kachori is a street food that locals can't get enough of as these are truly tasty and easy to eat. What makes kachori just as special is that the locals from different Indian regions also have different cooking styles, adding uniqueness to the dish.
In Varanasi, numerous shops near the Vishwanath Temple offer kachori early around seven in the morning. These crispy delights are served with chole, a chickpeas dip, and tamarind chutney. Over in Jaipur, popular kachoris have mashed potatoes and onions filling and then spices to balance the flavors.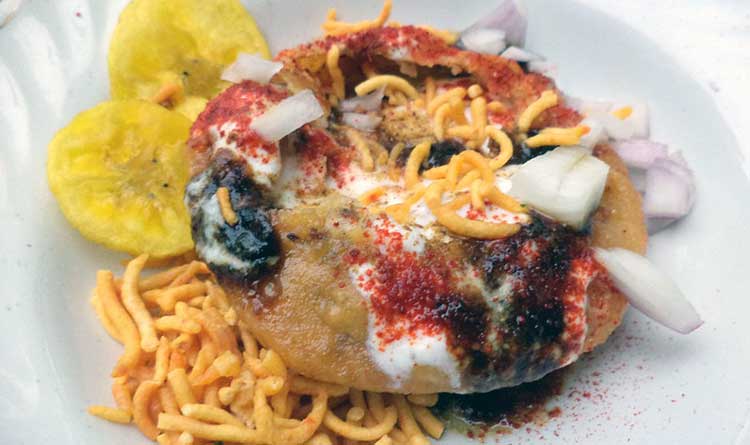 What makes kachori different to samosa is its round shape and ingredients. image: Devika
Discover more flavorful Indian dishes and specialties courtesy of our friends at India's Ministry of Tourism by visiting their website, incredibleindia.org.