In Asia, India ranks high among countries with rich biodiverse regions. The nation has over a hundred national parks, some of which are tiger sanctuaries and shelters for endemic species.

Hold tight as we traverse through five national parks that will leave you in awe of India's natural wild side.
Corbett National Park
India's oldest national park is a magical landscape for nature enthusiasts. The park continues to hold an integral role in India's wildlife tourism as the cradle of Project Tiger, a conservation mission for the royal Bengal tigers. In addition to this effort, Corbett National Park is a haven for a myriad of bird species, which include kingfishers and redstarts. Elephant and jeep safaris, trekking, and nature walking are other immersive options for visitors to witness herds of elephants, deer, and more rich wildlife up close.
Location: Ramnagar, Uttarakhand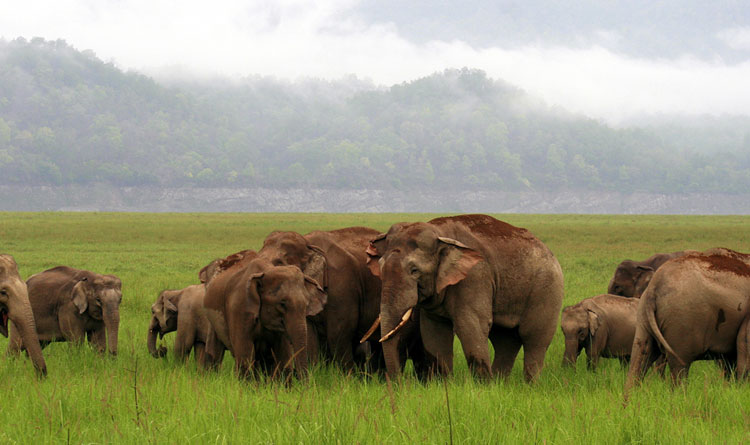 A herd of elephants on the lush grasslands of Corbett National Park.
Kaziranga National Park
A protected sanctuary for the great Indian one-horned rhinoceroses, Kaziranga National Park is a popular holiday destination for animals lovers. Along with the hundreds of massive rhinoceroses, elephants, water buffalos, and swamp deer, Kaziranga is also an important bird area that shelters migratory, scavenger, predatory, and game birds. These include the Indian vultures, hornbills, and storks. Visitors who want to explore this UNESCO World Heritage Site can choose from bird watching, rhino tour, and elephant or jeep safaris.
Location: Kanchanjuri, Assam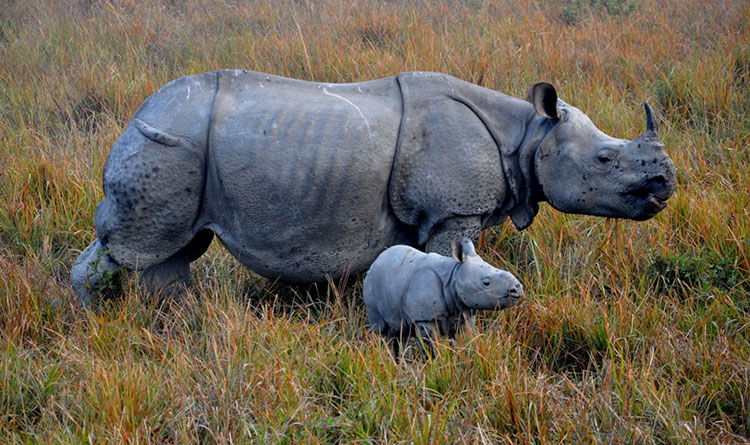 The great one-horned rhinos are thriving in Kaziranga's protected lands.
Ranthambore National Park
Once a private game reserve of Jaipur royalty, Ranthambore National Park is now a protected abode for precious tigers following its inclusion under the Project Tiger conservation programme of India. Among the diverse wildlife visitors can see in the park, hyenas, rhesus macaques, blue bull antelopes, and variety of birds often roam freely in their habitat. The incredible diversity stretches to its topography with a mix of rolling hills, meadows, and lakes providing excellent opportunities for tourists to take images of the animals in natural settings. A range of accommodation options and special packages ranks Ranthambore amongst the most visited parks in India.
Location: Sawai Madhopur, Rajasthan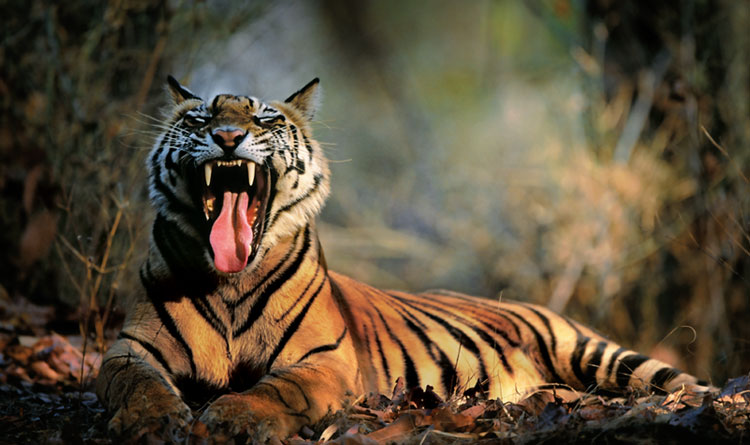 Ranthambore belongs in India's protected sanctuaries under the Project Tiger conservation programme.
Periyar National Park
High up in the Cardamom Hills, Periyar National Park is a sanctuary that's beaming with biodiversity. Its rolling mountain ranges have farming land for cardamom, coffee, and tea plantations. Blossoming in the tropical forest are sandalwood, Indian conifer, and several species of orchids. Over a hundred different mammal, reptile, bird, and fish species call Periyar their home and they're arguably the most diverse. Tourists can enjoy a host of activities as well, such as forest trekking, bamboo rafting along Pariyar Lake, and jeep tours up the Cardamom Hills.
Location: Idukki and Pathanamthitta, Kerala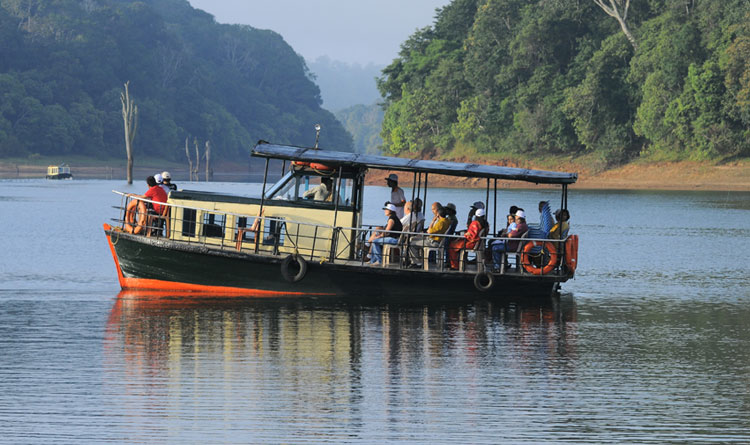 A gentle cruise along the Pariyar Lake lends a calming experience amidst the biodiverse tropical forest.
Bandhavgarh National Park
The dense forest trails, lush surroundings, and open meadows of Bandhavgarh National Park cradle one of the richest fauna in all of India. Leopards, spotted deer, black vultures, pythons, and langurs are just a few of the species that thrive in the vast habitat. Among these spectacular creatures, Bandhavgarh's elusive white tigers draw much fascination. In 1951, Maharaja Martand Singh of Rewa captured and domesticated a white tiger cub, naming him Mohan. While Mohan's descendants are harder to track at present, the park's open jeep and elephant safaris will take tourists to the zones where wildlife is in abundance.
Location: Bandhavgarh, Tala, Madhya Pradesh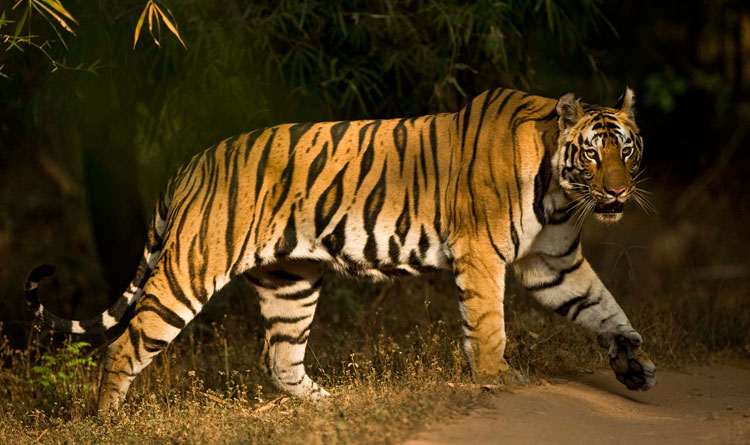 The presence of majestic tigers at Bandhavgarh has drawn animals lovers to the park.
For most of the national parks, the best time to visit is from October to March since generally the parks are closed during the monsoon season from June to September. The exact dates varying slightly among the different parks.

See more of India's fascinating fauna and flora by visiting the Ministry of Tourism's official website, incredibleindia.org.