Stick out your thumb and show approval to a healthier and greener way of living at home.


Nature provides a lot of benefits to our mental well-being wherein strolling a few minutes in the park can quickly boost one's mood. But at the moment, public areas still have restrictions and staying indoors is a duty of everyone.
Now is the best time to put home quarantine to good use by dipping your fingers into the joys of indoor gardening. Pick up this stress-busting hobby that deserves two green thumbs up.

Start slowly, but surely
While many people take delight in seeing plants in full bloom, only a few appreciate the labour of love that goes into growing them.
Start with choosing the type of indoor plant you want for your home. Spider plants, rubber figs, and succulents are among the most resilient, requiring less water than other plants. For home cooks eager to grow the freshest ingredients, basil, rosemary, and mint are among the edible plants that can also make your kitchen window look pretty.
Speaking of windows, space and sunlight are two things you must consider. Plants love natural light, breathing room, and of course, water. While the right dose varies from one plant to another, these are the essential trio that you have to know by heart.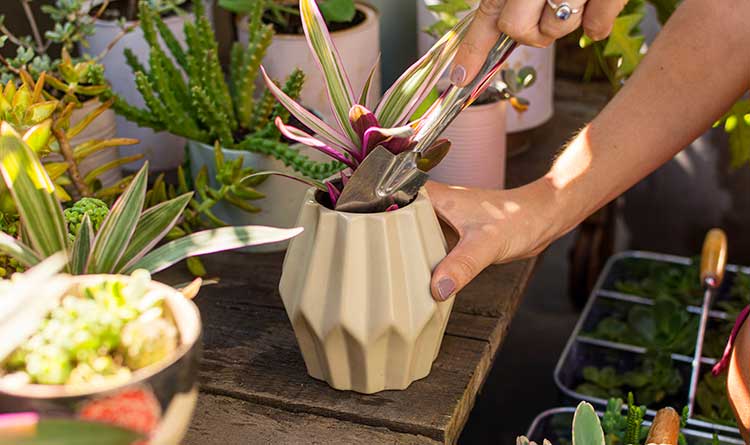 Many indoor plants require little amount of water
Grow a family
As your plants start to grow, you will feel some sense of happiness and satisfaction. Keep at it and don't stop because they require more care.
Give the leaves a good trim and find a better space for them in the living room or work area. The aesthetic appeal of plants are easy to notice, so make sure they're healthy. At the point when they look crowded in the pot, it's time to move some of them to a new circular container or change to a rectangular pot.
With this necessary change over, you'll need to find some suitable soil. Adding top-up nutrients for your plants is also ideal. Head over to local florists or plant shops in markets and ask for these.

Freshest ingredients
Since the circuit breaker took place, stocks at groceries run out faster. One advantage of growing edible plants indoors is having ingredients ready like basil, rosemary, and mint.
When growing plants like basil or mint, you only need to water them a few times a week. The seasonal temperature is a good indicator since sunny days in the summer means the soil can dry up faster. Check them and the rest of your plants by dipping your finger an inch deep to feel whether the soil has enough moisture.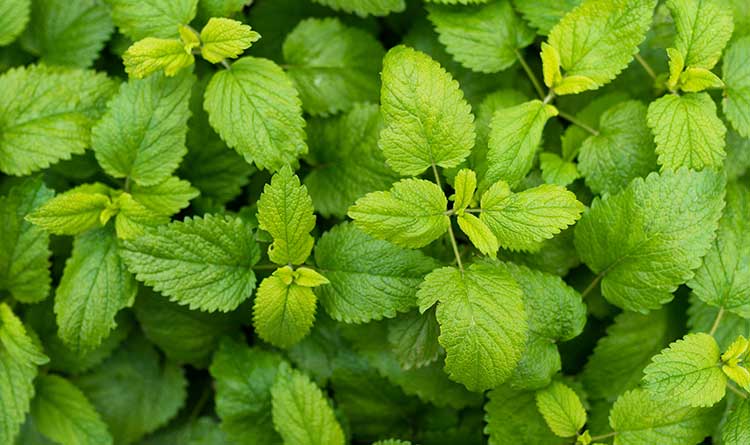 Mint is among the many edible plants that you can nurture indoors
Bouquet of benefits
If you still aren't convinced of the benefits of indoor plants, here are a few that's backed up by research.
A scientific journal has published the effects of potting soil as natural antidepressants due to microbes that have been dubbed as outdoorphines. Since indoor air can be as polluted as outdoor air, growing plants inside the house will give you natural air purifiers. The leaves and roots absorb pollutants, too.
In another research, a UK university has found better overall performance of staff with their office workspaces surrounded by plants. This applies well to desk plants. And in the US, a couple of universities has found an amazing discovery among surgical patients that are recovering faster in the presence of flowers and plants. It's a relatively new idea known as horticulture therapy.

*images created by Freepik
*the original version of this article first appeared in the May 2020 issue of Travel Guide