Smell and taste fika pastries from Stockholm straight in your kitchen or indulge in more titillating experiences from Mexico to South Korea with AIRBNB Experiences.


Amidst the unprecedented lockdown the world is in right now, AIRBNB continues to connect people from different parts of the world with Online Experiences.
This virtual upgrade from the original AIRBNB Experiences in-person platform leverages the power of technology to keep the interest of travellers upbeat despite restrictions across the board. Find out how these immersive trips work and pick up a new skill along the way from the welcoming virtual hosts.

SOUTH KOREA
Legions of Korean music, movie, and tv show fanatics follow their idols to heart. One reason they can't stop adulating these artistes is their flawless, ageless appearance. What's the secret? Let Cyong, a professional broadcaster and make-up artist from Seoul, reveal what goes skin deep with her K-beauty workshop.
While Cyong aims the light towards the application of natural-looking makeup, her engaging sessions also cover skincare consultation, beauty tips, and quick hacks.

NEW YORK
Isolation in small spaces is rampant in many parts of the world especially in New York City. Ben, a visual artist based in the Big Apple, is drawing inspiration from within using the transformative power of art. He wants to use his space and skills as an avenue for everyone to reconnect through his Sketch and the City workshop.
Whether your goal is to meet new people or catch up with friends or colleagues you haven't seen in a while, Ben's sketching session is an ideal place to hang out.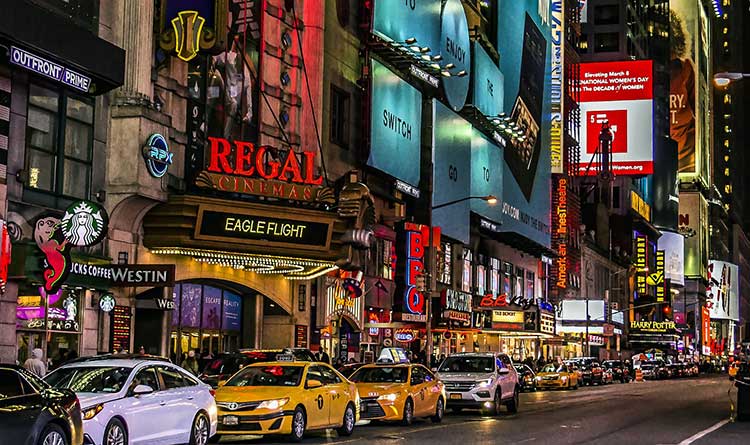 Immerse in New York's bustling scenes through a sketching session
SWEDEN
Your holiday to Stockholm might push back from this year's schedule, but getting to taste authentic food isn't farfetched when Lhea opens her kitchen. A native Swede who has been dipping her hands into traditional cakes and desserts, she'll introduce you to fika, a Swedish tradition that directly translates to coffee and cake.
Among Lhea's favourite recipes, cinnamon and cardamon buns top her list. She'll take you through all the steps of making these while sharing tales from her lovely kitchen.

MEXICO
The distinct aroma in Borola Café is among Mexico City's favourites when it comes down to coffee. Ricardo, it's owner, is spilling the beans on what makes his caffeine concoctions so engrossing for many people. A professional coffee taster and judge in national coffee competitions, he'll distill the elements of a good cup and make them easy to understand.
Of course, the experience isn't complete without taking a sip of a decent blend, so join in and learn from this brewmaster.

JAPAN
In today's society where information arrives at blistering speeds, there's barely enough time to reflect on what we see and hear. To keep the balance of a sound mind and healthy body, Kuniatsu, a Buddhist monk in Japan, is inviting everyone to take a breather through his zen meditation practices.
The friendly monk will guide visitors through a chanting mantra session and breathing-out meditation. Afterwards, he's keen on answering questions and listening to reflections.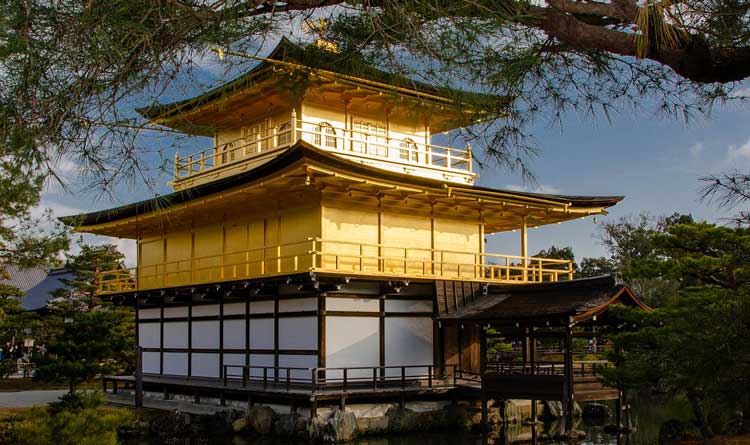 Feel the serenity in Japan's with a meditation class
LONDON
How would you like to magically fly to London with the rest of your family? That sounds a bit incredulous, but good thing Martin, a magician from the United Kingdom, has more tricks up his sleeves. He currently holds several Guinness titles that include Most Magic Tricks Blindfolded in 1 Minute, which he himself broke twice last year.
Put out a coin and deck of playing cards and see if you have the sleight of hand to impress your friends, or maybe your kids in this fun experience.

*this article first appeared in the May 2020 issue of Travel Guide
**all images from Pixabay