Picturesque, breathtaking, rugged. These words best describe the driving routes in Western Australia.

There's no better way to capture what they all mean than an epic family road trip around Perth. Strap on your seatbelts and press play on your favourite tunes. Here are some of the iconic sights Australia's "Capital of Cool" has in store.

Perth Hills
If you can't get enough of mother nature's respite in Swan Valley, extend your drive to Perth Hills. The towns of Kalamunda and Armadale are your gateways to lush national parks while Bickley Valley will introduce you to more fine wineries and kitchens that serve scrumptious barbecue dishes.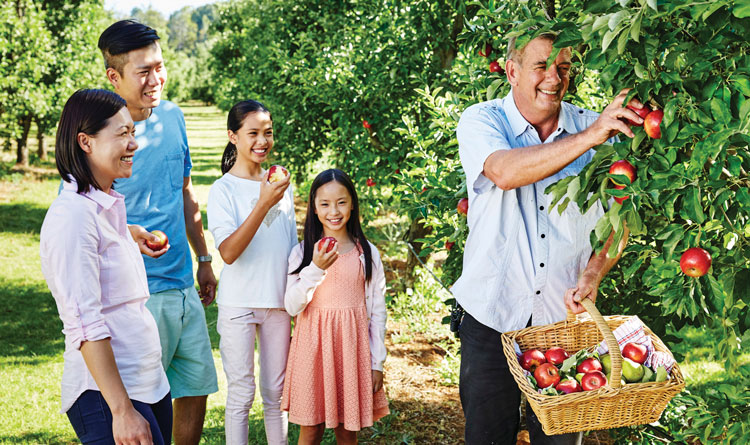 Picking delicious apples with the kids down at the orchard.
Swan Valley
Bring a basket full of gourmet food to Swan Valley and partake on a fun picnic. Better yet, drop by Guildford and Bells Rapids where award-winning wineries offer al fresco dining. Whichever suits your fancy, the family bonding experience will surely turn into memories to keep for a long time. Swan Valley's natural beauty only takes a 25-minute drive from Perth's main city.

Pinnacles Desert
Kick-off your epic road trip adventure up north in Nambung National Park and gaze at the Pinnacles Desert. Thousands of limestone pillars, scattered all around the desert, create this otherworldly scenery. Get up high and pose for "jump shots" before a quick pit stop along the Indian Ocean Drive with the fascinating kangaroos.

Fremantle
The port city of Fremantle has an exciting blend of artisanal foods, quirky boutiques, and lively music. Imagine a festive atmosphere where everyone is high-spirited, beaming with enjoyment amid a costal great view—that's the energy that emanates around Fremantle. And with the destination only 30 minutes away from the main city, it's a getaway you will surely visit again and again.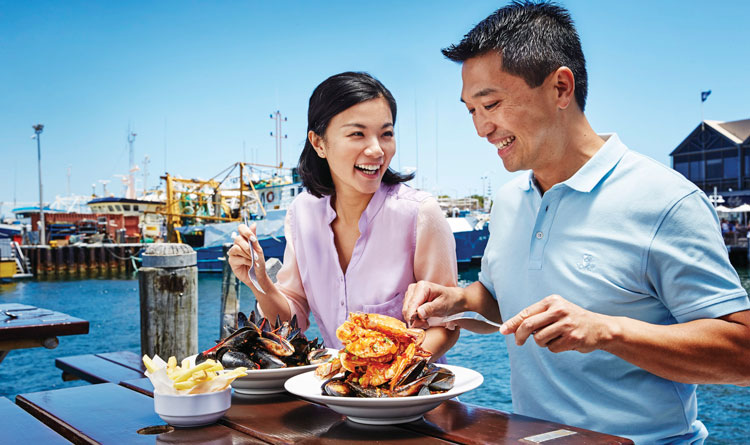 The best-tasting seafood lunch with a coastal view

Rockingham
A breezy southern drive to Rockingham takes you to the pristine coast of Shoalwater Islands Marine Park. Here, you'll get to know playful penguins, dolphins, and many other marine animals. Take the opportunity to dive deep into wrecks or follow snorkel trails. For adults and kids who prefer to stay on the boat, the friendly creatures put on a delightful spray show in time for the tours.

Related articles:
Welcome to Australia
Inspiring Journeys from Down Under

Photo credit
Western Australia Tourism