After all, Easter is about celebrating Christ's life after death, and finding a good hiding place for colourful eggs.
The decisive circuit breaker measures in Singapore, which started on 7 April, directly affects Easter Sunday, a significant Catholic celebration slated on 12 April. While masses and gatherings are still suspended, families can still rejoice in the occasion in the comfort of their own homes.
Jessie Tan has hunted down a few ideas on how to make Easter a fulfilling time, especially with your little ones.

Dress your Sunday's best
An Easter superstition dating back to the 15th century is wearing new clothes to invite good luck. Putting on your Sunday's best also symbolises rebirth and new life, so there's no eggscuse not to look your best this Easter, even at home. Let the kiddos choose their own special outfit and yours, too. Now's the time to play and have fun together, isn't it?

Celebrate virtually with family and friends
The outbreak is a total game-changer, upending the lives and lifestyles of people around the world. In Singapore, public and private gatherings are prohibited to fortify safe distancing practices. Nonetheless, you can still connect with your loved ones through video apps like FaceTime, HouseParty, Zoom, Google Hangouts and Messenger video. Most of these apps are free, so take advantage of starting a virtual Easter tradition from distant homes.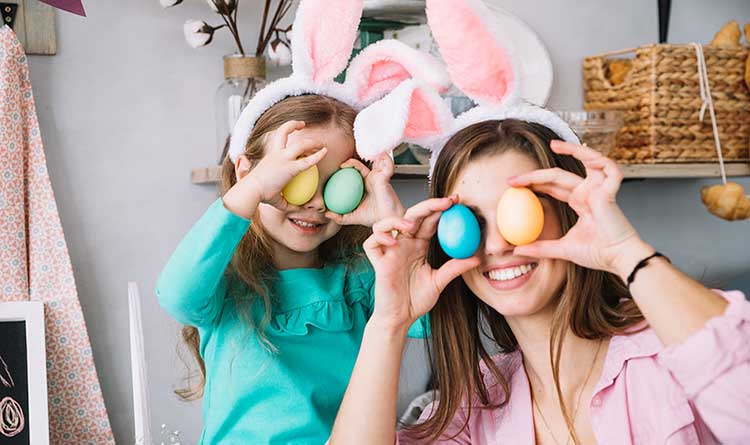 Take advantage of free video-messaging apps and start a virtual Easter tradition
Order an Easter feast
What is Easter without a hearty feast with your loved ones? Check out Four Seasons Hotel Singapore's Smoked Salmon and Leek Quiche ($48) for a light brunch that feeds six to eight people. For a healthier choice, grab the Organic Roasted French Chicken for $68. Add in the Challah Bread with Eggs ($18) for a traditional festive treat or the Olivia Milk Chocolate Egg ($22) that serves as a fun dessert.
If you can't get enough of roasts on a lovely Sunday, The English House has Roast Chicken with Bread ($35), Roast Lamb with Mint Sauce ($39), and Roast Pork Belly with Crackling ($39). There's also a vegetarian roast option with Yorkshire puddings, baked cauliflower cheese, roast potatoes, and vegetarian gravy ($30). These are available for delivery and collection.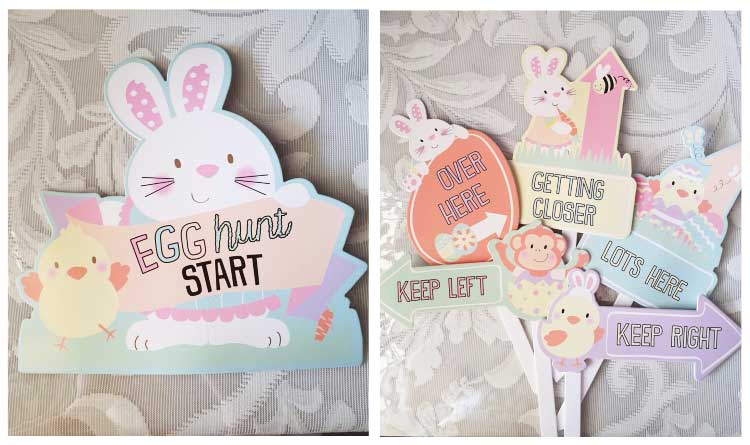 Place delightful signposts around the house to add excitement to the egg hunting
Get creative and adventurous
For the best part of your Easter celebration, get the kiddos to wear aprons, put on their thinking caps, and let them go wild in decorating Easter eggs or craft bunny-ear baskets. When their done, kick off everyone's favourite Easter hunts, but this time at home. Hide the eggs around the house and get your kids hunting for these precious catches. Don't forget to reward them with candies or chocolates at the end of the hunt.

Bunny flick and chill
After the fun and games, snuggle up with your little ones and binge on some good ol' bunny-themed movies. Let them enjoy some classics like Bambi and Peter Rabbit or the latest superhero bunnies like Zootopia and Rise of the Guardians–these family favourites are an eggcellent choice for young to old.
Get crafty with your kids and make bunny-ear baskets
Image credits
Main photo created by Freepik
Additional photos courtesy of Jessie Tan