UNESCO inscribed Galapagos Islands on its list of World Heritage Sites back in 1978. The Ecuadorian paradise off the coast of the mainland is the first in the organization's essential inventory of world wonders.
As of 2020, over a thousand destinations across the globe have received similar recognition to Galapagos, transcending their value and importance not only for our current society but also for posterity.
In honour of our fascinating diversity, we listed a few countries with most UNESCO World Heritage Sites under their care and protection.

Italy
Steeped in classic opulence, Italy has a wealth of archaeological sites, medieval churches, and stunning monuments worthy of recognition.
Rome, dubbed as the Eternal City, and the Holy See comprising of the Vatican and the Basilica of St. Paul, are among Italy's 55 heritage sites. The Roman Forum, Mausoleum of Augustus, and the Pantheon, with several others, remain as hallmarks of the once glorious empire. Vatican City, Rome's independent enclave and centre of the Catholic faith, has its heritage status anchored with the city.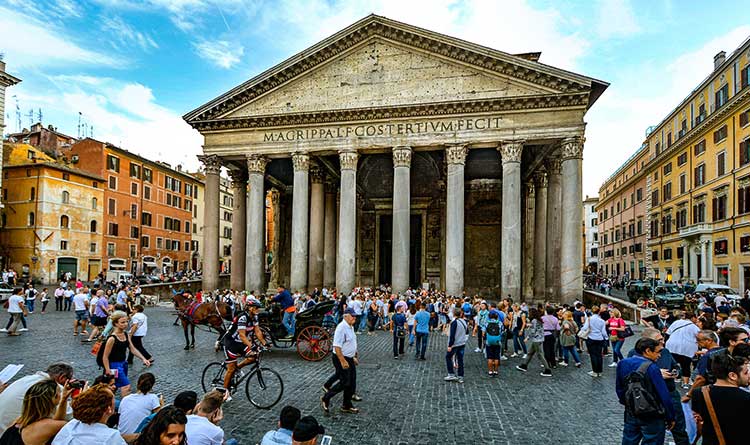 The Pantheon was once a Roman temple which is now a church.
Current number of UNESCO World Heritage Sites: 55 (tied with China for most of any country)

Japan
Imperial shrines, temples, and historic villages fill Japan's list of world heritage sites. The Monuments of Ancient Kyoto is the quintessential example of how a Japanese prefecture preserves its national treasures. In Japan's old capital, historic wooden architecture remains a stunning wonder.
From famed cultural spots, Japan also possesses distinct natural beauty with a few biodiverse regions under its belt. Yakushima Island and Shirakami-Sanchi are among the verdant forests rich in untouched flora. From the rolling hills to the mountain ranges of these hushed areas, it's no wonder why the country is a favourite among many travellers.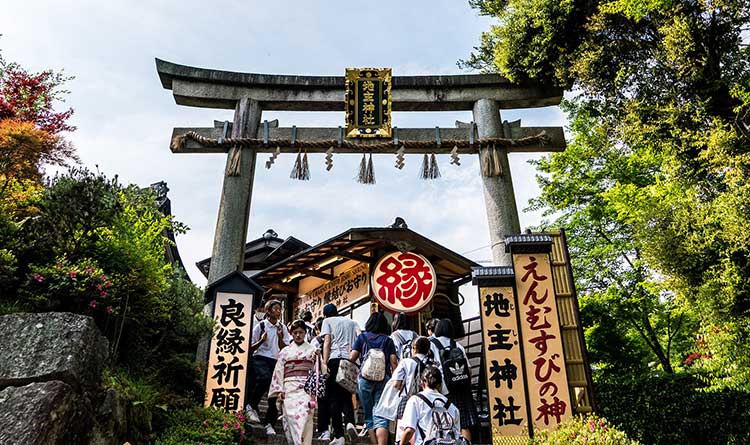 At the torii gate of Kiyomizu Temple in Kyoto.
Current number of UNESCO World Heritage Sites: 23 (19 cultural, 4 natural)

India
Among the world's vast nations by land area and population, India boasts an eclectic heritage of sacred temples, archaeological sites, and national parks. Some of the world's major religions come from the country mainly Buddhism, depicted in the Buddhist Monuments at Sanchi and the Mahabodhi Temple at Bodh Gaya, both UNESCO World Heritage Sites.
Sundarbans National Park, one of the largest biosphere reserves in India, is also a protected area for royal Bengal tigers, leopards, salt-water crocodiles, and a host of endemic flora and fauna. Kaziranga National Park and Keoladeo National Park are included in the list of sanctuaries on the heritage list.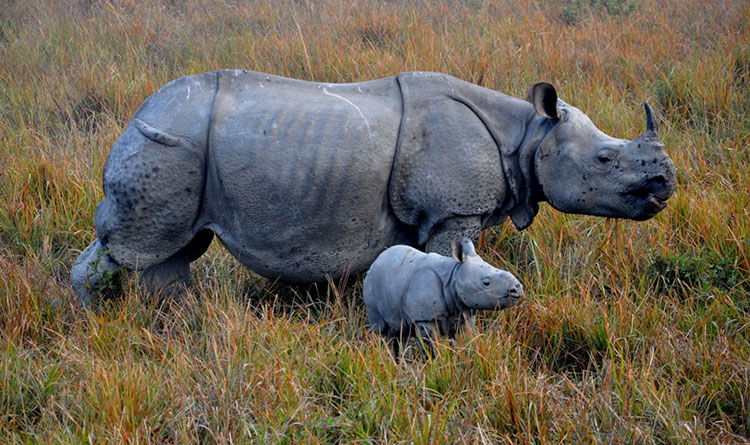 Kaziranga Park is the sanctuary for the endemic Indian one-horned rhinoceros.
Current number of UNESCO World Heritage Sites: (30 cultural, 7 natural, 1 mixed)

Mexico
The cities and towns of Mexico, from its pulsating metropolitan capital to the hushed far-off locales, present their unique identities to the world. A walk down the streets of Puebla and Guanajuato will take you back to the brilliant decades of these vibrant Hispanic towns.
In the Mexican state of Calakmul, the ancient Maya city, tucked in a vast rainforest, is a place of wonder for many archaeologists. Teotihuacan, Chichen Itza, and Uxmal also draw fascination for the incredible structures built during the pre-Hispanic period. These world heritage sites are considered as important ruins of the intriguing Mayan civilization.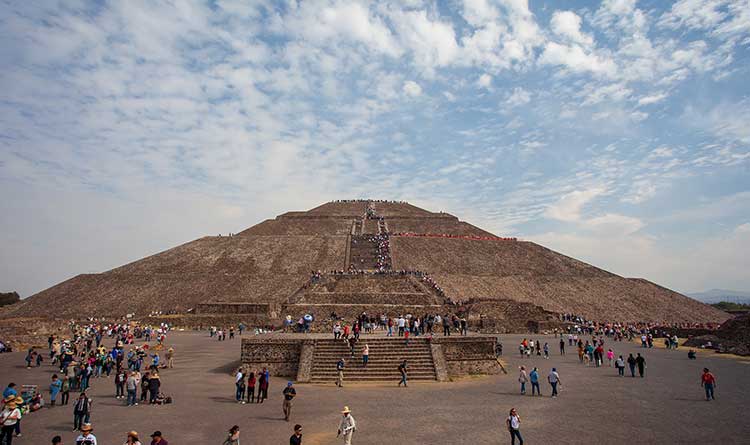 The ancient Maya civilization built impressive pyramids like this in Teotihuacan.
Current number of world heritage sites: 35 (27 cultural, 6 natural, 2 mixed)

Russia
The extraordinary splendour of Russia begins with its stunning architecture from the Red Square and Kremlin in Moscow to the historic centre of Saint Petersburg in its eponymous location. However, in the fringes beyond these seats of power, Russia's natural sites will never cease to amaze.
Lake Baikal, a wondrous attraction in Russia's Siberian region, is the world's oldest and deepest lake. Up in the Arctic, Wrangel Island has high levels of biodiversity with a huge population of polar bears and walruses. And on Russia's eastern region, the volcanoes of Kamchatka in the Kamchatka Peninsula is an impressive stretch of 160 volcanoes, where over 25 volcanoes of are said to be active.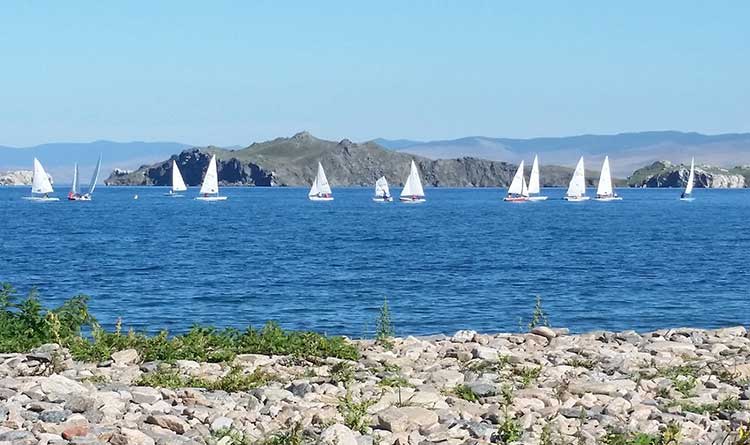 Lake Baikal, deepest and oldest lake in the world, is known for its crystal clean waters.
Current number of world heritage sites: 29 (18 cultural, 11 natural)