It's never too early to set foot in these unfamiliar yet exquisite locales across Europe.

The European continent is a treasure trove of endless attractions. In Italy alone, the classic city of Rome boasts of the Colosseum, Pantheon, and St. Peter's Basilica. France's Eiffel Tower remains as a celebrated symbol over Paris. And, in the chilly streets of the United Kingdom, Big Ben chimes mightily across London.
While these gateway cities and their icons have attracted millions, Europe still has undiscovered locales that are as charming and exquisite. Anthony Lim, Managing Director of Insight Vacations, Asia, shares five new European discoveries that will appeal to travellers in 2019.

Matera, Italy
The European Union has designated the southern Italian city of Matera as the European Capital of Culture for 2019.
Taking front-and-center is 'Sassi di Matera' or Stones of Matera, an ancient town nestled in a small canyon region. The incredible cave dwellings and rock churches are sights to behold. Moreover, the region has forests and mountains many say to be one of the oldest inhabited human settlements in the world.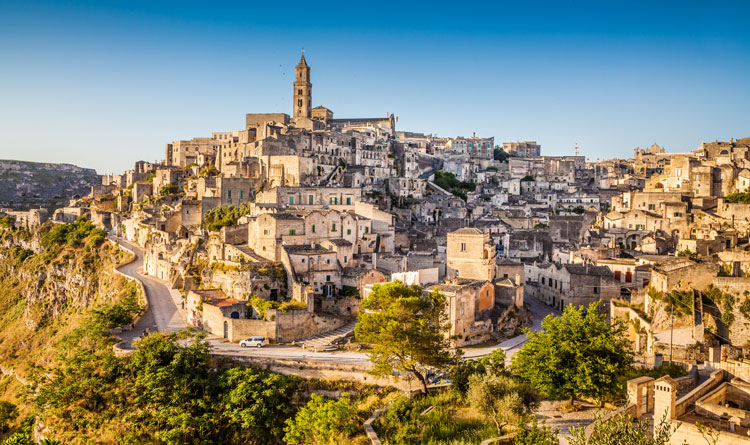 Matera's fascinating ancient structures
Why visit Matera?
"The unique ancient architecture of Matera has drawn film and TV crews from different parts of the the world to have it as scenic backdrops for biblical and epic movies like 'The Passion of the Christ' and 'Ben-Hur,'" describes Lim.

Oberammergau, Germany
In a magical setting amidst the Bavarian Alps sixty miles from Munich, the town of Oberammergau displays beautifully painted houses and buildings, some of which depict Biblical scenes. The unique facade is a show of gratitude of the villagers to God.
Perhaps even greater than these masterpieces is 'The Passion,' a dramatic play the villagers traditionally perform once every ten years for the past 400 years. The play stems from the villagers' pledge to reenact the 'Passion of Christ.' It's a devotional promise after the town is believed to have been spared from the Bubonic plague.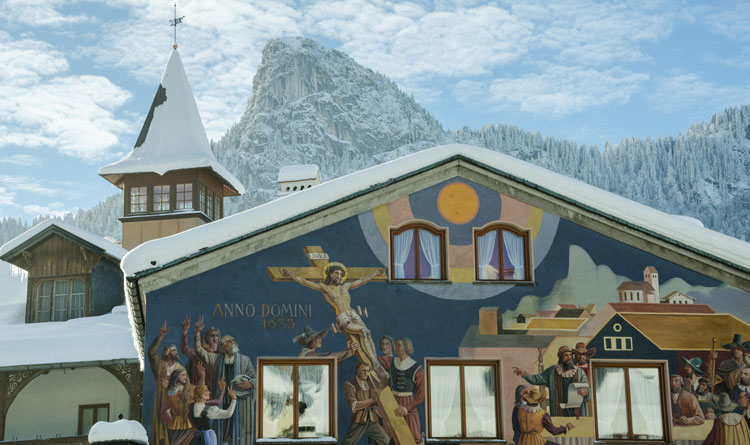 A masterpiece on one of the houses in Oberammergau
Why visit Oberammergau?
The previous performance of 'The Passion' was in 2010 and the well anticipated re-run is on 2020.
"What better time to visit then next year, when you're able to meet and chat with the locals and learn what special traditions they have getting ready for the play," says Lim. "(The Passion) attracted over 500,000 people (in 2010)," says Lim. "It's safe to expect a greater turnout in Oberammergau in 2020, so visit the charming town ahead of the crowd."

Ivalo, Finland
With the dancing Aurora in the background, there's not much convincing needed for travellers to visit Ivalo in Lapland, Finland.
This wintry metropolis north of Helsinki is an idyllic holiday family destination. For starters, the Ivalo River is a relaxing spot to soak in the beauty of a white landscape. Moreover, a handful of locations are ideal for skiing, dog sledding, reindeer sleigh riding, and other winter thrills. To top it all off, the mountainous area of Korvatunturi, the home of Santa Claus, is sitting nicely in the background.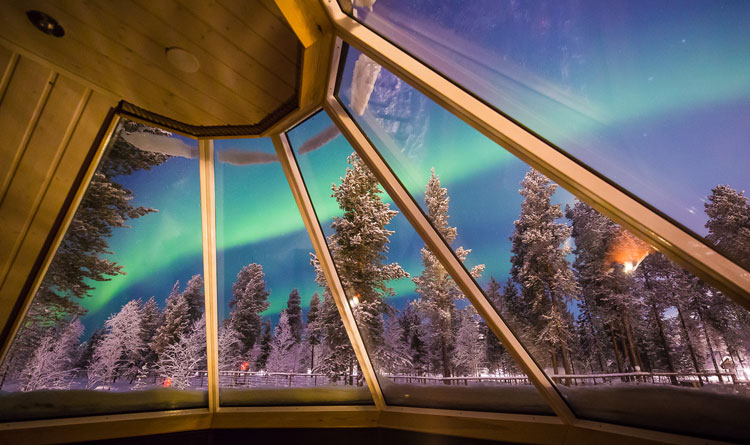 Peeking through glass ceilings to see the spectacular Aurora Borealis
Why visit Ivalo?
"Experience authentic Lapland under the Auroras with a fantastic view from the comfort of your bed when you stay at the Aurora Village in Ivalo," says Lim. "Cabins have their glass ceilings to see where reindeers roam freely."

Tirana, Albania
Shades of tumultuous past are well behind Albania, a nation now beaming with colourful culture, gastronomic delights, and adventurous spots.
The Albanian capital of Tirana is the jump-off point of exploring an eclectic blend of modern and historic architecture. the friendly locals in cafes and restaurants are a warm greeting away from enjoyable conversations.
Here's a quick list of attractions to see: Pyramid of Tirana, Skanderbeg Square, Ethem Bej Mosque, the Clock Tower, Toptani Plaza, and Tirana University to see the statue of Mother Teresa, a saint of Albania descent.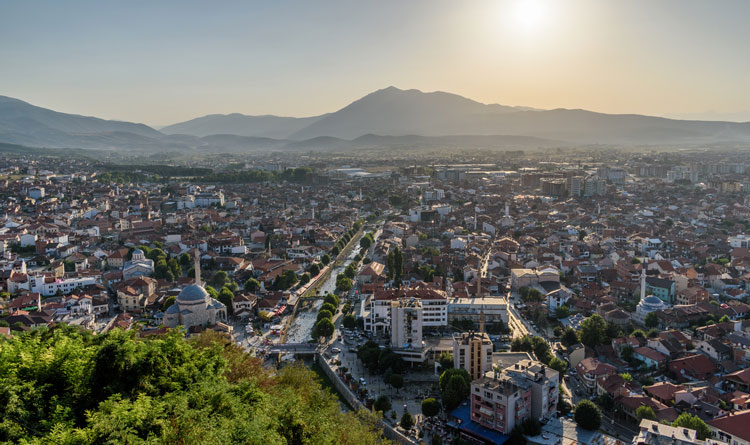 Soak in the sun a wonderful afternoon in the city of Tirana
Why visit Tirana?
"Get a local expert to take you on a walking tour. They are very friendly. Admire the city's brightly painted buildings, hear the stories of its people, and see some of the city's main attractions," shares Lim.

Kotor, Montenegro
A town often described as an open-air museum, Kotor is home to medieval monuments, beautiful palaces, and churches that date back as early as 12th century. Since 1979, it has been a UNESCO World Heritage Site for its well-preserved cultural attractions.
If these aren't enough to draw travellers in, the breathtaking Bay of Kotor is the largest natural harbour in the eastern Mediterranean. Hence, its calming area presents a suitable marina for yachts amidst a row of spectacular fjords.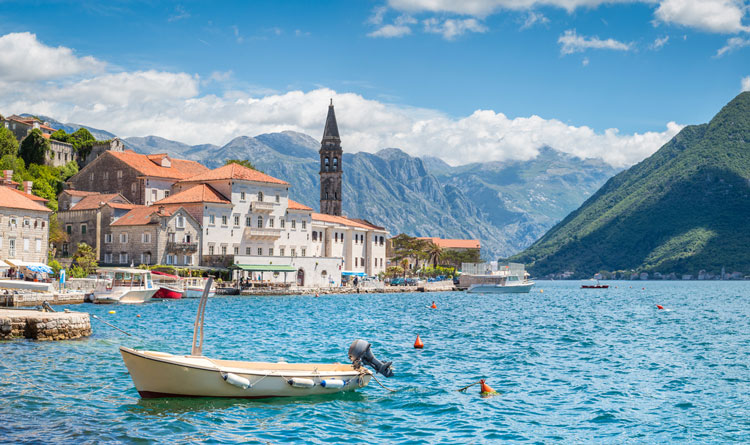 A relaxing view at the Bay of Kotor
Why visit Kotor?
"A gastronomic adventure awaits you in Montenegro with cuisine that showcases the flavours of Italy, Turkey, Hungary, and Croatia. Traditional Montenegrin dishes include stews, soups, and wood-fired meats, accompanied by fine local wines and domestic beers," says Lim.
Companies like Insight Vacations offer trips that allow you to explore a country in-depth, and help ensure your journey is seamless so you will feel entirely at ease and relaxed throughout your vacation.
Got any spectacular destinations you want to share this 2019? Let us know by dropping a line on Travel Guide's Facebook or Instagram accounts.
All photos courtesy of Insight Vacations