Posting travelgrams from the 'Big Apple' is totally cool, but for Henry Leong Him Woh, travelling is more than just selfies or status on social media.


"Travelling is an eye-opener, a way to learn and widen one's knowledge about the world," says Henry Leong Him Woh, a professional in the securities line.
Henry has been to thirty-seven countries and still has more to tick off his list. Here are seven of his most memorable destinations along with a few tips to fellow travellers.

Floating around in Venice
Elaborate masks, gondola rides, and hundreds of uniquely designed bridges—there are many reasons tourists swarm Italy's "City of Romance." Saint Mark's Square is the usual starting block for first-timers, but when crowds get too thick, Henry suggests a detour to Murano, Burano, and Torcello, home of artisan glassmakers, technicolor houses, and centuries-old structures.
Iconic gondolas floating on Venice's Grand Canal.
Bavaria's fairytale come true
A whiff of magical wind sailing from the charming houses of Bavaria will lead you up to Neuschwanstein Castle. Embellished with various artworks and artifacts, the mystical palace, as Henry describes, is the most enchanting in all Europe. According to some accounts, the German castle became Walt Disney's inspiration for the first-ever Disneyland castle found in Anaheim, California.
The enchanting Neuschwanstein Castle in Germany.
Neon lights of New York City
When the neon lights go up in Times Square, it's a spectacle. Eclectic shops, bustling streets, and people from all walks of life illuminate in the dark. Henry calls it his Big Apple moment—seeing this iconic image reveal itself before his eyes. He also took a trip down New York's Chinatown and satisfied his hunger with some fish noodles and deep fried squid.
New York City's bright and shining lights.
Mont-Tremblant's autumn beauty
The slopes of Mont-Tremblant is a haven for ski enthusiasts in winter, but for Henry, autumn is when the mountains are truly gorgeous. Colorful trees of faint red and yellow leaves set a picturesque scenery for beautifully designed houses. The Canadian city and former French colony had Henry in awe. He believes visitors will feel the enchantment, too.
The captivating autumn road up Mont-Tremblant, Canada.
A glimpse of Queenstown from above
In case you're wondering where the gondolas in Queenstown are, they're up in the air, lending a sweeping vista of the town and its breathtaking peaks. It's an incredible ride, says Henry, who took the steep trip in the daytime. And the townscape is just as spectacular at night with all the lights shining from below. But only those who have booked early can enjoy gazing at the stars.
Snowcapped mountain behind the charming Queenstown in New Zealand.
Landing in Dubrovnik's throne
Walking up the Jesuit Staircase in Dubrovnik's Old Town will echo a cinematic feeling that will resonate throughout the streets, bridges, and high walls. In case you're wondering, the city is one of the shooting locations for the series Game of Thrones. Henry refers to it as the "hidden gem of Europe." For him, the stunning setting deserves a feature on its own. We couldn't agree more.
A narrow alley along stone houses in Dubrovnik, Croatia.
Fall in love with Niagara Falls
Between the Canada-US border on the East Coast, the massive Niagara Falls attracts millions each year. Henry is one of them. He couldn't get enough of the iconic landmark, staying up to the wee hours of the night to snap photos and taking a few more in the morning. A bucket-list attraction, Henry suggests its visitors to take as much time to savor the breathtaking view.
Niagara Falls' massive beauty between USA and Canada.
An explorer at heart
A trip to Johor Bahru back in 1986 ignited Henry's passion to travel. But the luxury in seeing the world never came easy for him. Adversities poured early in his life, which he recalls on his personal blog. After earning his keep and finding means to see the world, Henry has no plans on stopping. For his next adventure, he's planning for Vietnam, Cambodia, and Thailand. He wants to see the UNESCO World Heritage sites in these countries and learn more about the culture and history.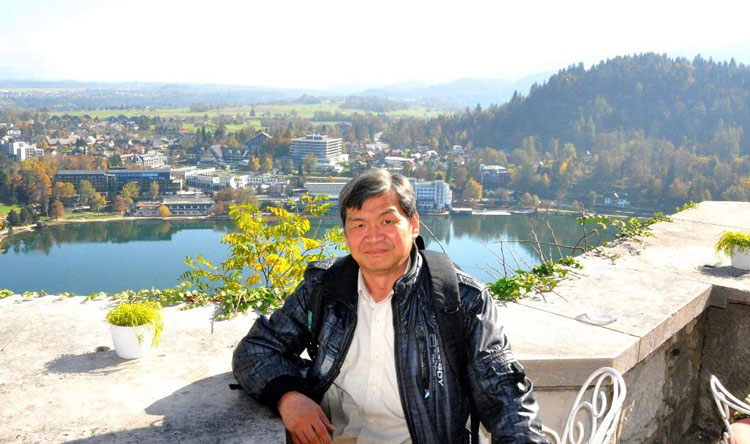 Henry Leong overlooking Lake Bled Castle, Slovenia.

We want to hear your epic travel story! Share it to us on fb.com/travelguidesingapore!