Ahead of Earth Day this April, The Travel Corporation announces TTC brands will no longer have single-use, plastic water bottles.
The Travel Corporation's (TTC) family of brand continues its active push back against single-use plastics this year through The TreadRight Foundation.
In anticipation of Earth Day on 22 April, TTC recently announced that from the beginning of its 2019 operating season, its brands Trafalgar, Insight Vacations, Luxury Gold, CostSaver, Brendan Vacations, Contiki, AAT Kings and Inspiring Journeys will no longer make available single-use plastic bottles on its coaches.
These brands join sister their companies' Uniworld, Red Carnation Hotels and U River Cruises, which have already removed plastic water bottles from their operations previously.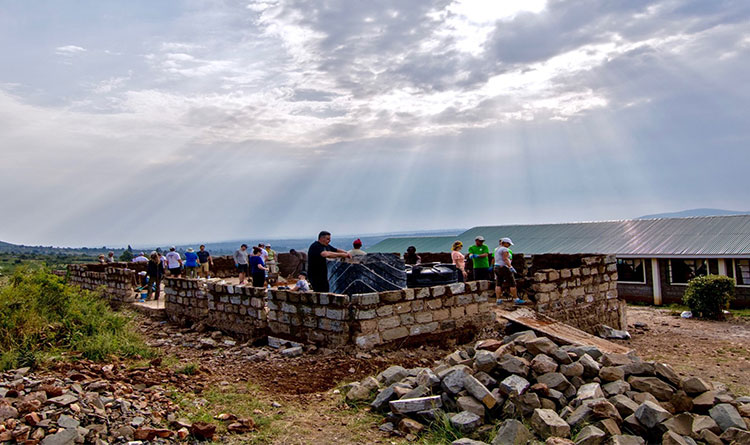 Luxury Gold guests on a philanthropic visit to India.

"Our passionate, caring global team is unified in its total commitment to our mission to make travel matter. This means changing a number of ways we've operated in the past. This announcement marks an important next step in fulfilling our pledge to eliminate all non-essential single-use plastics across our all our operations by 2022," says Brett Tollman, Chief Executive, TTC and founder of The TreadRight Foundation.
In addition to announcing that single-use plastic water bottles will no longer be available for purchase on all coaches, TTC brands Trafalgar, Insight Vacations, Luxury Gold, CostSaver, AAT Kings and Inspiring Journeys will be eliminating several hundred thousand pieces of single-use plastics from their operations by moving away from the use of non-biodegradable name tags for all guests on their trips. Further, these brands are also replacing single-use plastic luggage tags with reusable, durable luggage tags.
Moreover, Contiki has introduced a very innovative, long-lasting silicon one-liter water bottle, with a 300-use charcoal filter, on a number of its trips this year around the world. This provides the traveller with a very usable, foldable and attractive water bottle, which ensures clean, safe drinking water at all times.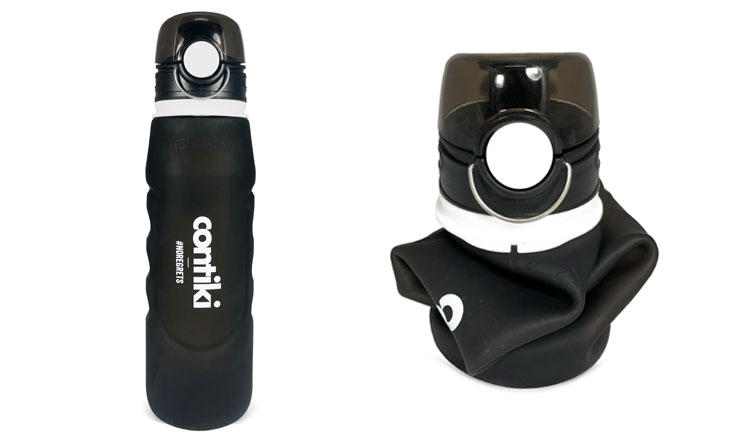 Contiki's long-lasting, silicon, one-liter water bottle.

Learnings from this year's trial will then be shared with other TTC brands, as the long-term goal is to ensure all travelers have a refillable water bottle they carry with them at all times, ensuring they change their habits and dependency on plastic water bottles.

Photo credits
Main image
Jonathan Chng on Unsplash
In-article images
The Travel Corporation