The NATAS Bowling Tournament made its long-awaited return last October at Orchid Bowl
The National Association of Travel Agents Singapore (NATAS) brought back the excitement of its bowling tournament in a new venue at Orchid Bowl @ Tampines Hub last 11 October 2018.
A big crowd of more than 90 members and invited guests came out to show their full support. 25 teams consisting of 4 bowlers per team tested their footwork and arm swing in a fun and friendly competition. All participants had a 5-minute practice session preceded by the tournament proper.
Each team played for a total of three games with the championship trophy at stake plus a $500 prize. In addition, the top male and female bowlers took home car rental vouchers from Avis Budget Group.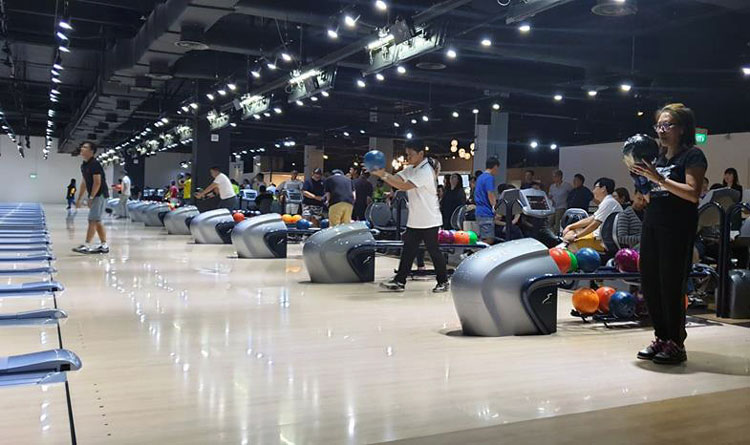 The bowlers take their aim at the pins to snag the prizes

After a nail-biting finish, Global Travel Pte Ltd came out as the top team while Fortune Travel Pte Ltd bagged the first runner-up position. Pacific Arena Pte Ltd took the Second Runner-up spot. As for the individual honours, Mr Aloysious Seow (Media Markt Pte Ltd) was the event's top male bowler and Ms Samantha Chua (Travel Media Pte Ltd) the top female bowler.
All members and invited guests received attractive gifts and participated in a lucky draw sponsored by Royal Caribbean Cruises. The NATAS Bowling Tournament aims to promote good will, friendship, and sportsmanship within its members and around the travel industry.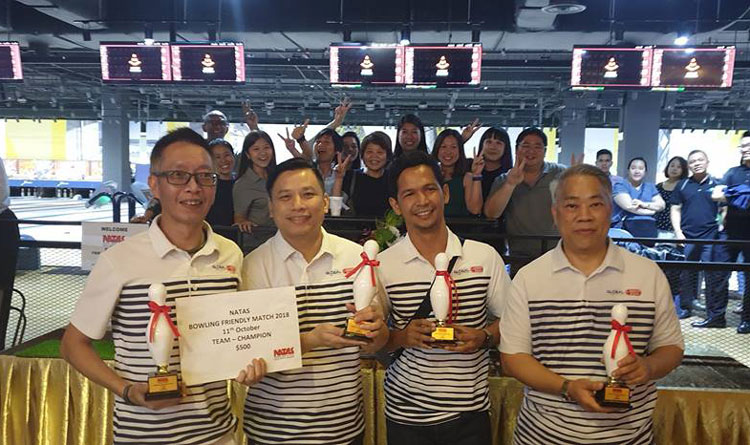 Global Travel Pte Ltd takes home the top award for the team category
Mr Aloysious Seow (Media Markt Pte Ltd) receives the award for the top male bowler
Ms Samantha Chua (Travel Media Pte Ltd) receives the award for the top female bowler

Photo credit:
All images courtesy of NATAS