The National Association of Travel Agencies Singapore (NATAS) enters the year on a high note with the success of its February travel fair.

The 54th edition of the NATAS Travel Fair, held from 22 to 24 February at the Singapore Expo, kicks off the year on a high note for The National Association of Travel Agencies Singapore (NATAS).
In a press release, Mr Mohamed Ismail Hussain, NATAS General Manager, mentioned that this year's NATAS Travel Fair 2019 has broken the previous record for the total number of the visitors.
Mr Hussain wrote, "We are proud to share with you that NATAS Travel 2019 has successfully achieved a 10% increment in visitorship compared to the same fair in 2018."
"We would like to take this opportunity to thank all exhibitors, sponsors, stage performers, speakers, contractors and many more who have that helped made NATAS Travel 2019 happened." He added, "The NATAS Travel Fair was a fitting beginning of 2019 as NATAS celebrates its 40th Anniversary. The association has come a long way. The journey has been exciting and meaningful for us as well as our valued members and partners."
Mr Steven Ler, NATAS President, and Mr Keith Tan, Chief Executive of the Singapore Tourism Board, opened the fair and welcomed the special guests. Moreover, the Indonesia and Uzbekistan tourism delegates captivated the spectators with cultural song and dance performances throughout the fair.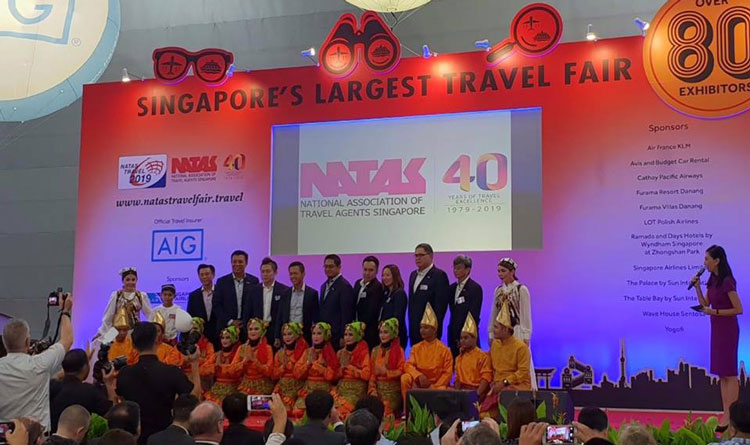 Mr Steven Ler, Mr Keith Tan, NATAS Board of Directors, and the performers from Uzbekistan and Indonesia pose for a group photo.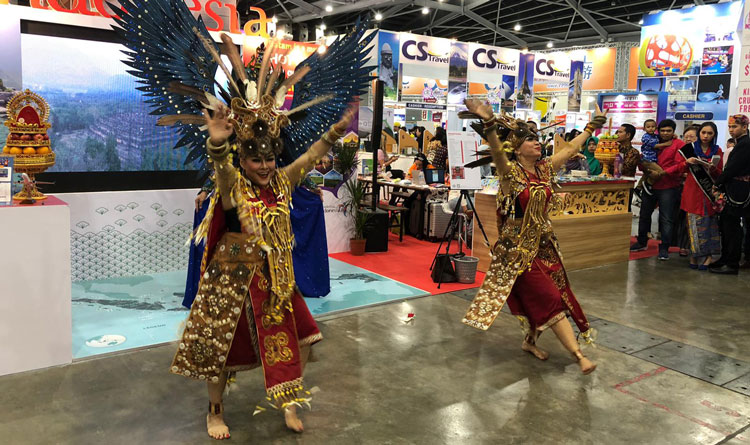 Indonesia Tourism wows the crowd with an elaborate and spirited dance performance.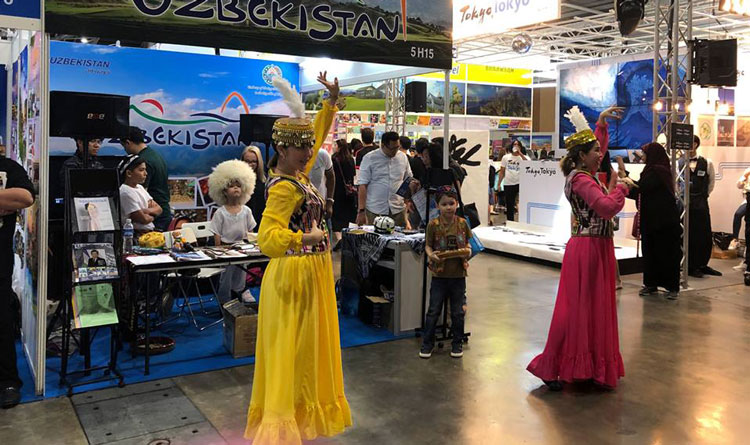 The ladies from Uzbekistan perform their cultural dance to the audience's delight.
Over 90 participating exhibitors composed of travel agencies, tourism offices, hotels and resorts, airlines and cruises, participated in the NATAS Travel Fair 2019.