You don't have to go far away to feel far away.


Across the board, the travel industry is reeling from the blows of the ongoing COVID-19 outbreak.
Airlines and cruises either downsized or painfully hit pause on their operations. Hotels and resorts heightened their sanitation efforts despite the low occupancy. And restaurants, theme parks, museums, and other businesses shuttered their doors as governments enforce the urgent call for social distancing.
Amid the grim scenario, Jesse Ashlock, US Editor of Conde Nast Traveler, still believes in travel — truly, madly, deeply. In his article We Still Believe in Travel, he forcefully reiterated what travel means to him: "It's important to remember that travel is also a state of mind, and that you don't have to necessarily go far away to feel far away."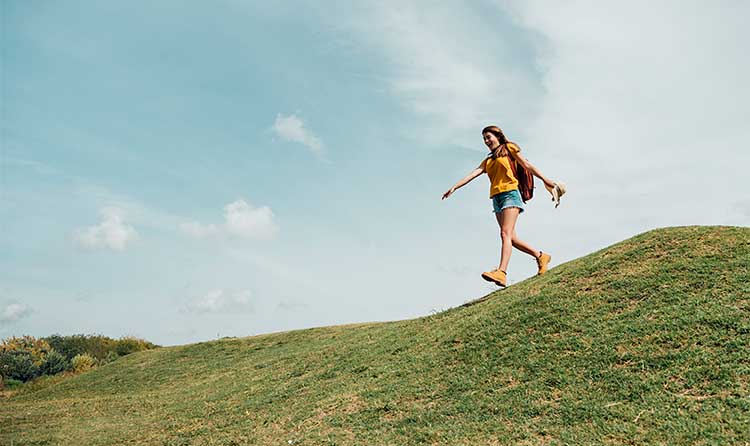 Travelling is a state of mind.
With his moving message, the editors at Conde Nast published 101 Ways to Travel Without Leaving Your House — a clever, constructive list of how you can travel from the comforts of your own living room couch, kitchen, home office, or backyard. Checking the list will have you flipping through pages of travel books, testing new recipes, snapping photos, speaking foreign languages at your own pace.
We liked their ideas a lot, that's why we're taking a crack at some, so here are the "travel plans" we're doing at home in the coming days.
Peeking at heritage sites
We've scratched our plans to visit South Africa's national parks and Germany's historic streets, but with Google Earth, we'll be taking a virtual tour of the Great Pyramid of Giza in Egypt, Borobodur Temple in Java, Indonesia, and might add in a few more over in Europe.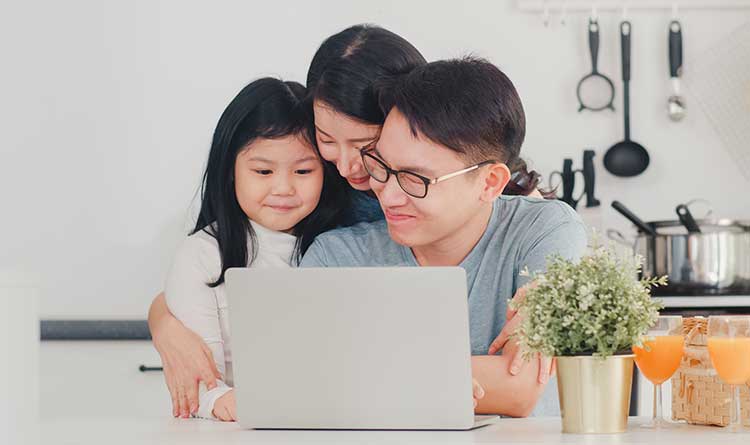 Take a peek at the wondrous UNESCO World Heritage Sites through browsing Google Earth.
There are 30 UNESCO World Heritage Sites you can check on Google Earth right now, which includes French and Italian landmarks, architectural marvels in Spain, imperial castles in Japan. There are no queues or crowds, so give it a go and follow this link.

Pinning travel goals
Hundreds of travel bucket lists are found on Pinterest. At the moment, they're all on hold. What you can do, though, is gather inspiration from the potpourri and start pinning your own travel goals for the future.
Unleash your artsy side with ideas such as collaging travel images on a corkboard, displaying dreamy locales on a string with clothespins, or painting them in your wall — just make sure to channel your inner Van Gogh before you splash some paint and make broad brush strokes. Find more ideas here.

Focusing on shooting skills
Now that more time is in your hands, step up your travel photography skills. Master the art of shooting on mobile or a pro camera with dozens of free tips, tricks, and tutorials at your disposal.
After your done taking snaps of plants by the window or food on your table, a little post-processing of images would make them stand out. Photoshop and Lightroom are at the top tier when it comes to editing images. For beginners, several free but still awesome tools are also available.

Making a feast of world flavours
So some of your favourite restaurants have closed their doors while your cravings reach an all-time high. Roll up those sleeves and try to recreate them in your kitchen.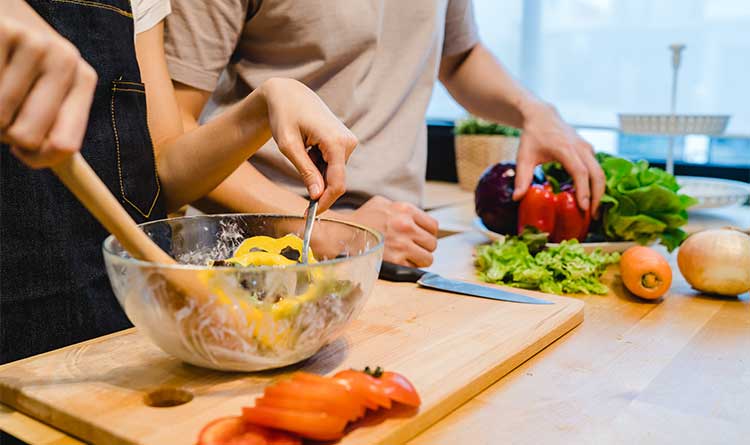 Try your knife skills and make some Mexican-style dishes straight from your kitchen.
Virtual cooking lessons like this one from Sean Brock are available online, and several other chefs are offering their masterful skills. Can't beat the heat from the oven? Check the map in your area for establishments that have take away options.

Stacking up on great e-books
If a stay-at-home notice is keeping you from visiting the library, whip out your e-book reader or mobile phone. Amazon offers several great reads for free and most of them work on free apps across different devices.
Widen your selection and pick non-fiction titles about travel through the stories of intrepid adventurers. This list will have you daydreaming of how the brave women through the decades flew over Kenya, reached the summit of Mount Everest, and braved the cold in Antarctica. There are more travel books available than you can read in a year, so why not start on flipping the pages or better yet, start writing down your memoir.

Polishing on foreign languages
The foreign language app on your mobile has been sitting there for quite a while. Take your Spanish or Nihonggo lessons a little more seriously and strive to complete it.
We get it, you want to learn a new language for your upcoming trip. Since the situation is still uncertain, you can get on with it and easily pick up from where you left off.

Image credits
Main photo created by Freepik
Additional photos created by Freepik and tirachardz on Freepik