Explore China's magnificent culture through its astonishing heritage sites
Enter the Yungang Grottoes
A monolithic masterpiece, the Yungang Grottoes in Datong comprise of more than 200 caves and 51,000 statues that reflect Buddhist influence in China. Tan Yao, an eminent monk, took charge in the creation of these grottoes from the mid-5th century to early-6th century AD.

This UNESCO World Heritage Site celebrates the fusion of religious art of South and Central Asia with the Chinese tradition. In some of the notable caves, the statues of Emperors' Taizu, Taizong, Shizu, Gaozong, and Gaozu are "Buddha-like." This expresses Tan Yao's vision that these emperors resemble the majesty of the deity.
Visiting Tip: A cab ride from downtown Datong will take you straight to the grottoes in about 40 minutes. Meanwhile, a bus trip from Datong Railway Station is viable but expect a line transfer.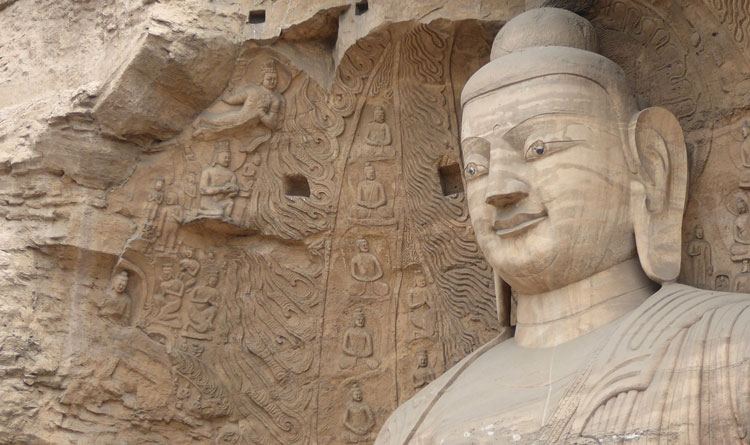 Discovering the Yungang Grotto in Datong
Traverse the Great Wall
The Great Wall is arguably the most famous emblem of China to the rest of the world. It's a symbol of a nation's strength–physically and mentally–as it remains an unprecedented feat in human history.
Located in northern China, the incredible structure spans more than 13,000 miles. The series of walls and watchtowers are made of wood, brick, stone, and other natural materials. The cultural significance and architectural integrity of the Great Wall made it part of UNESCO's World Heritage Site.
Visiting Tip: The weather along the Great Wall varies. Carry an umbrella and stay protected amid sun or rain. Moreover, the hike can last for 2 to 3 hours. Bring enough water to avoid dehydration.

Cross the Forbidden City
A collection of 900-plus wooden buildings erected in the largest palace complex in the world, the Forbidden City in Beijing has been home to more than 20 Chinese emperors spanning over hundreds of years of imperial rule.
Inside the Forbidden City are well-preserved artifacts that will take visitors back into the life of ancient China. While touring the UNESCO World Heritage Site, enter the Palace Museum to see more curated treasures, paintings, and other precious items.
Visiting Tip: Prepare for a long walk and wear comfy shoes. Also, consider your time of visit and have a sunscreen ready especially in the afternoon.

Rise to the Temple of Heaven
The place of worship for emperors during the Ming and Qing Dynasties, Temple of Heaven is another masterpiece that exhibits profound Chinese culture.

The halls of the temple are round while their bases are square. This design observes the philosophy "Heaven is round, Earth is square." Through the years, the imperial house of prayer has turned into one of Beijing's most popular parks. Over 60,000 species of trees sprawl around this peaceful UNESCO World Heritage Site.

Visiting Tip: Experience the life of locals in Beijing. Do a morning exercise, ride a bike, fly a kite, or bask in the quiet environment of the Temple of Heaven.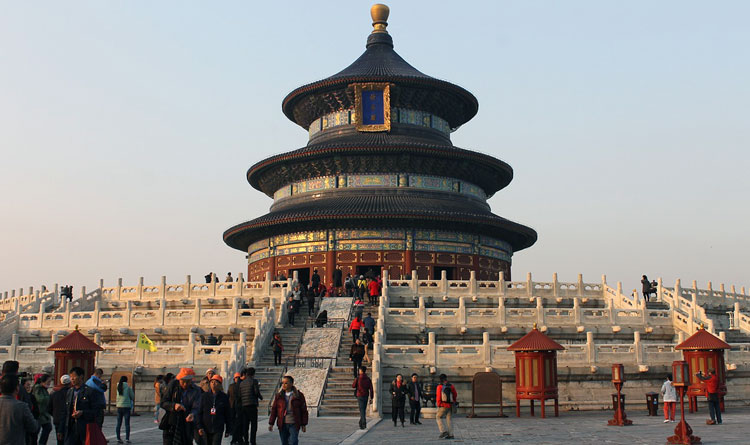 Climbing up the Temple of Heaven in Beijing

Photo credits
Yungang Grotto: Took
Temple of Heaven: gyosimon